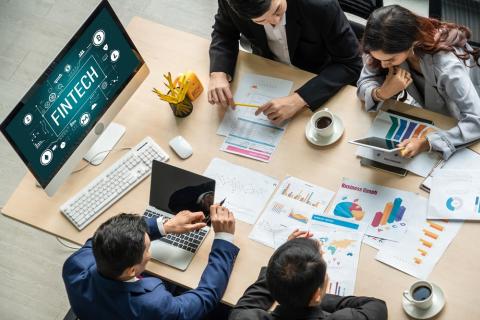 Liaison interpreting involves translating exchanges immediately after an individual has spoken. Here we take a closer look at the particularities of this type of interpreting and its use in your business sector.
Liaison interpreting: definition and specifics
Liaison interpreting is a translation method adapted to small groups of speakers, particularly within companies. It's generally used when people with different languages need to communicate directly and takes place just after each individual has spoken, as the conversation progresses between the different speakers.
It is the opposite of simultaneous interpreting, which translates speech from the source language into the target language in real time. In liaison interpreting, speakers have to pause to allow the interpreter to translate the exchanges, which generally take place face to face.
Liaison interpreting must therefore be fast, efficient and faithful to what the speakers are saying. The interpreter must also demonstrate a high level of professionalism, discretion and reactivity to ensure that the conversation continues to flow smoothly. They must also be able to accurately translate the various technical terminologies specific to the field in question (medical, business, legal, etc.).
When should you use a liaison interpreter?
Liaison interpreting services are frequently required when several languages are spoken between different parties.
For example, you can use a liaison interpreter in the following situations:
Work meetings
Guided delegation tours
Visits to premises or worksites
Visits to factory sites
Guided sightseeing tours
Business travel
Professional training
Sales meetings
Negotiating contracts or sales
Hiring or dismissing foreign employees
Business meals
Internal meetings
Medical consultations
Legal advice
Interviews with customers or business partners
The liaison interpreter's services can be used by professionals in sectors including:
The international trade sector
Finance
The legal field
The medical sector
Tourism and hotels
Public relations
Events
Find a liaison interpreter with Optilingua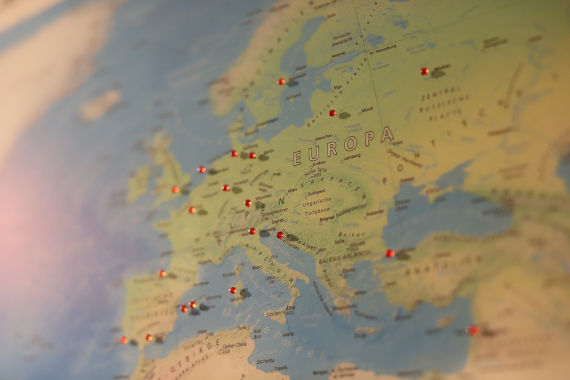 Our linguistic network provides top-quality services in over 80 branches.
Choose your country:
Our interpreting and language services agency offers you a range of interpreting services, covering more than a hundred different languages. Thanks to our network of 3,500 highly skilled professionals, you will benefit from liaison interpreting carried out with precision, fluidity and total confidentiality.
Our interpreters are experienced, highly qualified professionals. They have a perfect command of both the source and target languages. They also have an in-depth understanding of the latest linguistic developments, the technical terminology specific to your business and the cultural specificities of the country concerned. This guarantees smooth, fast and trouble-free interpreting.
This will help you to avoid the risks associated with possible misinterpretations. Whether in the business, legal, financial or medical sectors, the slightest error, ambiguity, or inaccurate translation can have a major impact on the quality of exchanges, and can lead to misunderstanding. It can even damage your company's image at public events, for example.
FAQ about our liaison interpreting services
Liaison interpreting is frequently required for direct communication between people who do not speak the same language. This service facilitates multilingual communication between two speakers. Liaison interpreting is carried out by a designated interpreter and can be used in a variety of sectors (such as business, legal or medical).
Here are the different types of interpreting services available:
Simultaneous interpreting: the interpreter translates speech in real time. Simultaneous interpreting is common, for example, when interpreting live television events.
Consecutive interpreting: the interpreter speaks after the original speaker, which fragments the speaker's discourse.
Whispered interpreting: this method of interpreting is used when only a minority of the participants require real-time translation.
Optilingua's interpreting services can also be provided online by videoconference, telephone or face-to-face, with liaison interpreting.
The cost depends on a number of factors, such as the languages involved, the sector of activity targeted, the number of hours of exchange to be translated and any travel expenses. Contact our language services agency and request a free quote online to find out more.
Our areas of translation and interpreting: