Web translation: a necessity to address an international audience
Translating your website into the language of your clients is an essential step in making yourself accessible to an international audience, promoting your brand image abroad, increasing your visibility, visitor traffic, and prospects.
The main challenge of translating content for the web is above all satisfying SEO issues specific to the target language, and the use of appropriate keywords relevant to the country and language targeted by the translation.
Translation of your website by specialised translators
Whether it involves a blog, a showcase site, or an e-commerce platform, Optilingua's translation agencies are able to translate your web content into English, French, Chinese, German, and nearly one hundred other languages.
Translating everything into their mother tongue, these professionals specialise in website translation, have a perfect command of web writing, and a thorough knowledge of the SEO constraints of the target market. They are able to provide you with web translations that take into account the SEO positioning and thus improve the visibility of your company on the search engines.
In addition, these professionals are present in the country targeted by the translation, which allows them to deliver updated content, consistent with local trends and habits of Internet users.
Similarly, translated web pages must also adapt to mobile devices, smartphones and tablets, and their particularities. The translation of mobile apps also needs to be done by a specialised translator.
Types of websites translated:

Examples of web page contents:

Corporate sites
Blogs
Forums
Directories
Sites featuring ads
Sites featuring reviews
Institutional/government sites
E-commerce or online catalogue sites
Conference, fair or event organisation sites
Personal or informative sites
Comparative sites
Online reservation sites
…

Geolocalised data in Google Maps, Bing Places, Google Plus MyBusiness, Yahoo Local, Foursquare, Yelp, etc.
Newsletters or email campaigns
Product catalogues or files
Information
Descriptions
Guides
Blog posts
Reviews
Landing pages
Online brochures or PDFs
Ads
…

 
Optilingua, professional website translation services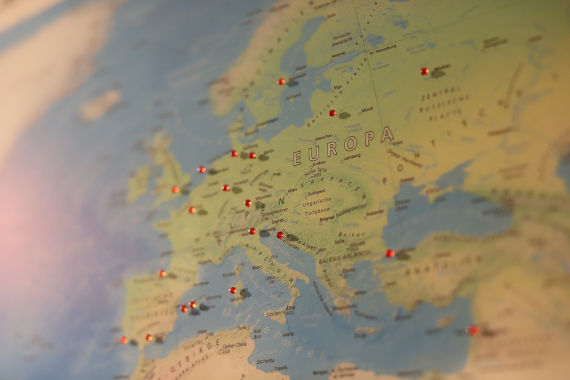 Our linguistic network provides top-quality services in over 80 branches.
Choose your country:
At Optilingua, we offer professional website translation services in over a hundred languages. Our specialist translators work exclusively in their mother tongue and are based in the country where the target language is spoken. They have up-to-date vocabularies and extensive knowledge of the latest trends and cultural habits.
Translation of your website into over 100 languages
With over 40 years of experience in translation, our translation agency is one of the leading international language service providers. In addition to its numerous agencies, the company works with over 3,500 professional and native translators worldwide. We work in more than a hundred different languages, from the most common to the rarest: English, Chinese, Russian, Italian, Arabic, German, Turkish, Spanish, Portuguese...
Related Articles:
FAQ about professional website translation services
Website translations are very specialised. They therefore require a high level of expertise and a perfect knowledge of sector-specific terminology to avoid any language errors.
The price of a translation varies according to the type of content and the length of the translation. To find out how much it will cost to translate your website, you can request a free quote online and you will receive the quote within a few hours.
All you have to do is request a quote using the online form or by email. We'll get back to you as soon as possible.
Other translations: