ViaVerbia  Weiswampach (Luxembourg) specialises in translations, interpreting and proofreading services, multilingual transcriptions, voice-over services and subtitling. The company belongs to the Optilingua International Group, which has subsidiaries in 12 European countries, and has over 40 years' experience in translation and linguistic services.
Our committed translation network is the only one of its kind in Europe and it caters to 35,000 customers worldwide. The group has global links with 3,500 professional translators specialising in numerous areas of business, and working in the countries in which the relevant languages are specifically spoken. We also provide services in more than a hundred languages in Europe, North and South America, the Middle East and Asia, with local translation rates allowing us to offer the most cost-effective service around.
About Weiswampach
The municipality of Weiswampach (Wäiswampich in Luxembourgish), with its towns of Beiler, Leithum, Binsfeld, Holler, and Breidfeld, is located at the northern tip of the Grand Duchy of Luxembourg.
The number of inhabitants in Weiswampach has increased significantly in recent decades, thanks to both the creation of additional living space (housing developments and apartment buildings) and also to the creation of new jobs (enlargement of supermarkets and construction of petrol stations and office buildings). The good connecting roads to the nearby border area have led to many young families moving to Weiswampach to live.
Since the creation of two artificial lakes, the village has undergone a significant upswing in tourism. During the bathing season, the lower lake is open for water sports, such as swimming, pedal boating, canoeing, and windsurfing. The upper lake is reserved for anglers. The campsite with its 276 spaces is always well occupied during the summer season.
With environmental and ecological factors in mind, a new biological central wastewater treatment facility for the equivalent of a population of 5,000 has been built. This has further improved the quality of life for both the villagers and the many tourists.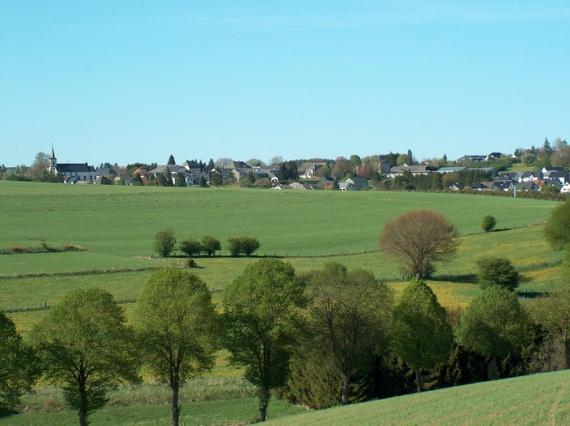 ViaVerbia Luxembourg
61 Gruuss-Strooss
L-9991 Weiswampach
Professional Translation Services
and receive an answer within 24-48 hours
Choose the service you require
Get a quote
Confirm and receive your order