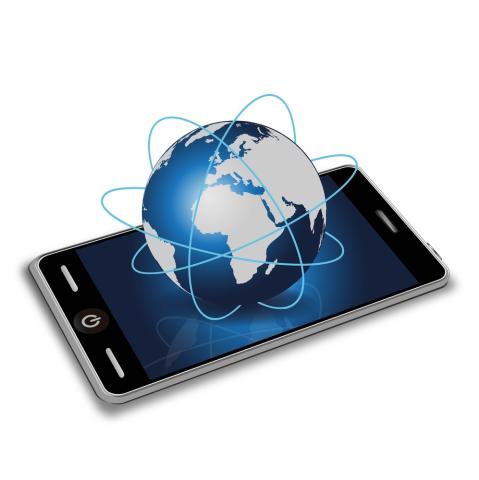 A telephone interpreter provides you with an instant communication tool, in real time, which enables you to connect to your foreign business partners: Let us assist you in building your international relations.
When you are using telephone interpretation, you are connected via a conference call to the person you wish to speak to and a consecutive interpreter.
The consecutive interpreter translates what is spoken by each person alternating with the speakers.
What are the advantages of telephone interpreting?
A conversation held at the same table between partners with different languages usually requires one party to travel and the other to book an interpreter, which results in high costs. With a telephone interpreting service, conversations can be planned and carried out within a short time and at a low cost compared to a meeting of all participants.
Not only can business contacts be maintained effectively, but urgent production or delivery problems can also be clarified without delay using a direct telephone connection. In the financial services sector, B2B negotiations, and many other areas, telephone interpreting has become an indispensable tool for maintaining global relationships and contacts.
The advantages at a glance:
No travel expenses for participants and interpreters
Little technical effort required
Short-term planning possible, as no onsite interpreter needs to be booked
Cost-effective, direct communication is possible worldwide
For a free, no obligation quotation, please use our contact form.
You will be surprised at the speed and professionalism of our service!
Optilingua offers its proven high-quality services in over 100 languages, including:
Albanian
Arabic
Bulgarian
Catalan
Chinese
Croatian
Czech
Danish
Dutch
English
Finnish
Flemish
French
German
Greek
Hungarian
Icelandic
Indian languages
Italian
Japanese
Korean
Latvian
Lithuanian
Norwegian
Polish
Portuguese
Romanian
Russian
Serbian
Slovak
Slovenian
Spanish
Swedish
Thai
Turkish
Ukrainian
Vietnamese
...