Alphatrad Barcelona specialises in translations, interpreting and proofreading services, multilingual transcriptions, voice-over services and subtitling. The company belongs to the Optilingua International Group, which has subsidiaries in 12 European countries, and has over 40 years' experience in translation and linguistic services.
Our committed translation network is the only one of its kind in Europe and it caters to 35,000 customers worldwide. The group has global links with 3,500 professional translators specialising in numerous areas of business, and working in the countries in which the relevant languages are specifically spoken. We also provide services in more than a hundred languages in Europe, North and South America, the Middle East and Asia, with local translation rates allowing us to offer the most cost-effective service around.
About Barcelona
Barcelona's port has the most maritime traffic in the whole of Europe. It has around 1,600,000 inhabitants (2011). Its richness takes many forms: architectural, monumental, cultural, historic, industrialisation, economic, tourist and natural. Its development over the years is the upshot of the personality of its people. In fact, it is said that Barcelona is the most European city in Spain because it has always been open to all the new streams and new discoveries. The city is very avant-garde, this is noted in its development and in the way in which the Catalans live and think. It is a very cosmopolitan city. If there is one word which defines the city of Barcelona it is "modernity". The city of Barcelona embodies history and modernity.
Barcelona's climate is typically Mediterranean and it attracts many tourists from all over the world because of its coast and its range of tourist activities, but primarily thanks to the architectural wealth of the capital of Barcelona. Further to the urbanistic reforms undertaken for the staging of the Olympics in 1992 and the image conveyed to the exterior, visits by tourists to Barcelona have multiplied. Since that time, the whole region of Barcelona has been visited: its cities, mountains, beaches…
Foreign tourists have spent their holidays in the province of Barcelona and in the rest of Catalonia since the 1960s and there are many Euro residents in the province. This and the fact that many multinational companies have set up in Barcelona in the last 40 years means that there are a large number of foreign residents in Barcelona. We could thus say that the population of the city is multicultural and multiracial.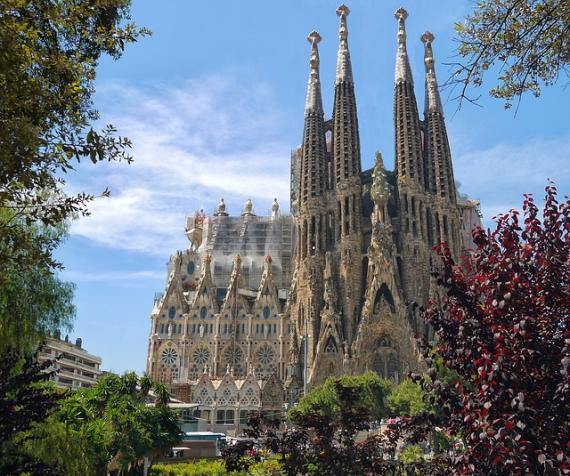 Passeig de Gràcia, 12, 1r
E-08007 Barcelona
Professional Translation Services
and receive an answer within 24-48 hours
Choose the service you require
Get a quote
Confirm and receive your order