Alphatrad, a linguistic and translation agency located at Gran Vía de les Corts Catalanes, 630, 4ª planta in Barcelona (08007), specialises in translations, interpreting and proofreading services, multilingual transcriptions, voice-over services and subtitling. Alphatrad belongs to the Optilingua International Group, which has subsidiaries in 12 European countries, and has over 40 years' experience in translation and linguistic services.
We offer an array of services in Spanish, Catalan and other languages including:
More than 100 languages 
If you need a translation from English to Spanish, Catalan, French or any other language, Optilingua offers its proven high-quality services in over 100 languages and dialects, including:
Albanian
Arabic
Bulgarian
Catalan
Chinese
Croatian
Czech
Danish
Dutch
English (UK)
English (US)
Estonian
Finnish
Flemish
French
German
Greek
Hungarian
Icelandic
Indian languages
Italian
Japanese
Korean
Latvian
Lithuanian
Norwegian
Polish
Portuguese (Portugal)
Portuguese (Brazil)
Romanian
Russian
Serbian
Slovak
Slovenian
Spanish
Swedish
Thai
Turkish
Ukrainian
Vietnamese
...
To receive your quote within a few hours, please fill out the form below.
Gran Vía de les Corts Catalanes, 630
4ª planta
E-08007 Barcelona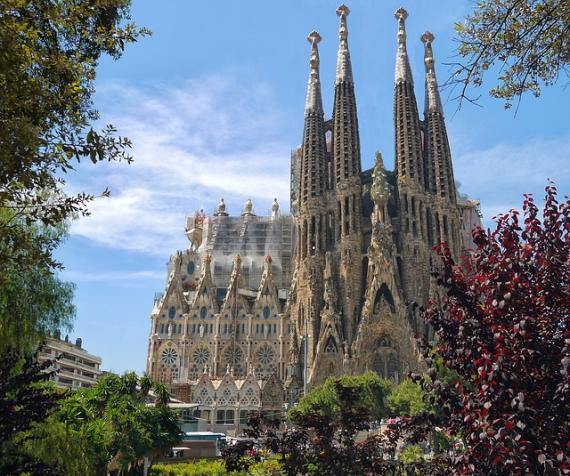 About Barcelona
Barcelona's port has the most maritime traffic in the whole of Europe. It has around 1,600,000 inhabitants (2011). Its richness takes many forms: architectural, monumental, cultural, historic, industrialisation, economic, tourist and natural. Its development over the years is the upshot of the personality of its people. In fact, it is said that Barcelona is the most European city in Spain because it has always been open to all the new streams and new discoveries. The city is very avant-garde, this is noted in its development and in the way in which the Catalans live and think. It is a very cosmopolitan city. If there is one word which defines the city of Barcelona it is "modernity". The city of Barcelona embodies history and modernity.
Barcelona's climate is typically Mediterranean and it attracts many tourists from all over the world because of its coast and its range of tourist activities, but primarily thanks to the architectural wealth of the capital of Barcelona. Further to the urbanistic reforms undertaken for the staging of the Olympics in 1992 and the image conveyed to the exterior, visits by tourists to Barcelona have multiplied. Since that time, the whole region of Barcelona has been visited: its cities, mountains, beaches…
Foreign tourists have spent their holidays in the province of Barcelona and in the rest of Catalonia since the 1960s and there are many Euro residents in the province. This and the fact that many multinational companies have set up in Barcelona in the last 40 years means that there are a large number of foreign residents in Barcelona. We could thus say that the population of the city is multicultural and multiracial.