Traducta, a linguistic and translation agency located at Via Boezio 6 in Rome (00193), specialises in translations, interpreting and proofreading services, multilingual transcriptions, voice-over services and subtitling. Traducta belongs to the Optilingua International Group, which has subsidiaries in 12 European countries, and has over 40 years' experience in translation and linguistic services.
Our committed translation network is the only one of its kind in Europe and it caters to 35,000 customers worldwide. The group has global links with 3,500 professional translators specialising in numerous areas of business, and working in the countries in which the relevant languages are specifically spoken. We also provide services in more than a hundred languages in Europe, North and South America, the Middle East and Asia, with local translation rates allowing us to offer the most cost-effective service around.
We offer an array of services in Italian and other languages including:
More than 100 languages 
If you need a translation from English to Italian, French or any other language, Traducta Roma offers its proven high-quality services in over 100 languages and dialects, including:
Albanian
Arabic
Bulgarian
Catalan
Chinese
Croatian
Czech
Danish
Dutch
English (UK)
English (US)
Estonian
Finnish
Flemish
French
German
Greek
Hungarian
Icelandic
Indian languages
Italian
Japanese
Korean
Latvian
Lithuanian
Norwegian
Polish
Portuguese (Portugal)
Portuguese (Brazil)
Romanian
Russian
Serbian
Slovak
Slovenian
Spanish
Swedish
Thai
Turkish
Ukrainian
Vietnamese
...
To receive your quote within a few hours, please fill out the form below.
Via Boezio 6  
I-00193 Roma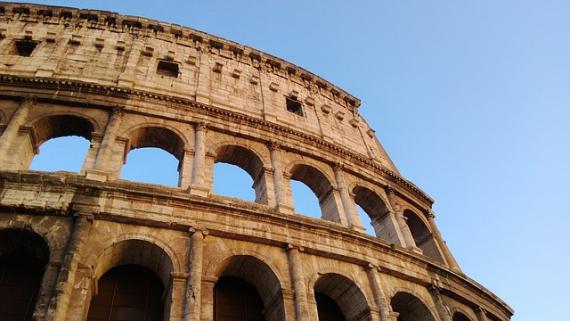 About Rome – "The Eternal City"
Rome is one of the most famous capital cities in the world and is known for its history – the famous "Roman History", after which many subjects and academic exams have been named.
With its extremely long history, enriched with myths and legends; Rome was the setting of a chapter of history that was crucial for our entire cultural area and a territorial dimension that extends beyond the borders of Europe. Ancient Rome, "Caput Mundi", laid the foundation and the basis for political systems that people of later centuries then experienced, including the current Italian Republic or, to put it in Latin, Res publica.
Millions of tourists visit the city, its architecture, its archaeological sites, and the artistic works preserved in its museums, every day. Art tourism is essential to the vitality of the Italian economy and Rome is undoubtedly the city with the largest flow of tourists on the peninsula.
The capital of Italy and the Holy See, the largest and most populous municipality in Italy, and the fourth largest in Europe in terms of population, Rome is a city full of history and passion, fame and prestige: the magnificent "Urbe" of the past, the important and efficient metropolis of the present.
Today, Rome is famous not only for its history and the preservation of artistic heritage and artefacts from the past, but also for its thriving, ever present, and growing activities. It plays a key role in the peninsula at an economic level; the capital is the municipality with the highest total Gross Domestic Product in Italy, it has one of the highest per capita incomes, and it is where most of the economic activities and employment in Lazio are concentrated. It is the hub of Italian politics; in addition to the municipal offices and various provincial, regional, national, and even international government offices, it is also home to various organisations and agencies of the UN, NATO, and FAO, as well as the papal seat, the Vatican City, where the Basilica of San Pietro is the heart of Catholic Christianity worldwide.
Rome is also the birthplace of Italian cinema and the film industry, with its Cinecittà, the Italian Hollywood, which is famous for many films that have been hugely successful outside Italy as well. In addition to having an important communications, media, radio, television, and publishing sector, Rome is also the centre of many financial institutions (banks and insurance companies), as well as home to fashion and advertising companies.
With its libraries, historical archives, and institutions dedicated to scientific, technological, medical, or humanities research, Rome is a very cultural city home to 46 public, private, and pontifical universities and colleges, making it the city with the highest number of college and university students in Italy.
It is also a city that keeps up with the latest trends and pays attention to the needs of the planet, which is why, in the old restored spaces of Campo Boario in Testaccio in the centre of Rome, there are 3,500 square metres of exhibition, sales, event, and meeting spaces for promoting: organic and social agriculture, fair trade, renewable energy and green buildings, recycling, and sustainable mobility, as well as a library and a games room, a bio bar, and bio restaurant.