Traducta Turin specialises in translations, interpreting and proofreading services, multilingual transcriptions, voice-over services and subtitling. The company belongs to the Optilingua International Group, which has subsidiaries in 12 European countries, and has over 40 years' experience in translation and linguistic services.
Our committed translation network is the only one of its kind in Europe and it caters to 35,000 customers worldwide. The group has global links with 3,500 professional translators specialising in numerous areas of business, and working in the countries in which the relevant languages are specifically spoken. We also provide services in more than a hundred languages in Europe, North and South America, the Middle East and Asia, with local translation rates allowing us to offer the most cost-effective service around.
About Turin
Turin is a two-thousand-year-old city with a rich and fascinating past, characterised by an important and internationally famous present.
Let's take a quick look at its glorious history.
It was founded around the third century BC by the Taurini, who named it "Taurasia". Two centuries later, the Roman emperor Augustus colonised it and renamed it "Julia Augusta Taurinorum". Its prestige continued to remain high over the centuries, up to the eleventh century when it passed under the nominal rule of Savoy, and in 1720 it became capital of the Kingdom of Sardinia.
Turin was actually the first capital of the Kingdom of Italy and remained so from 1861 to 1865.
Today it is an important and famous city. It is the capital of the Piedmont region and the fourth most populous municipality in Italy.
It is a worldwide famous city because the most famous 'Made in Italy' industries are based there: Martini & Rossi, Gianduja chocolate, Lavazza espresso, Alpitour, Seat Pagine Gialle, Olivetti, Armando Testa Group, Ferrero. The most famous and important corporate brand is without a doubt the one in the Italian car industry; in fact, the city is the home of FCA Fiat Chrysler Automobiles, a major European and global automobile group that includes brands such as FIAT, Alfa Romeo, Maserati, Lancia, Fiat Professional (light commercial vehicles), Abarth, Jeep, Chrysler, Dodge, Ram Trucks, Mopar, SRT, and Ferrari. Turin is also an important publishing centre (50% of the Italian publishing houses, 90% of national publishing production) and home to the International Book Fair, the banking system (Unicredit and Intesa-San Paolo, Banca Sella etc.), cinema, culture and entertainment, wine and food, the aerospace sector, design, and sport (many winter sports, the historical site of the first Italian Football Federation).
The city of Turin has also regained its prestige and worldwide fame thanks to the Winter Olympic Games that were held there in 2006.
The city of Turin unquestionably deserves the definition put forward by a person of great calibre, Le Corbusier: "... the city with the most beautiful natural position in the world".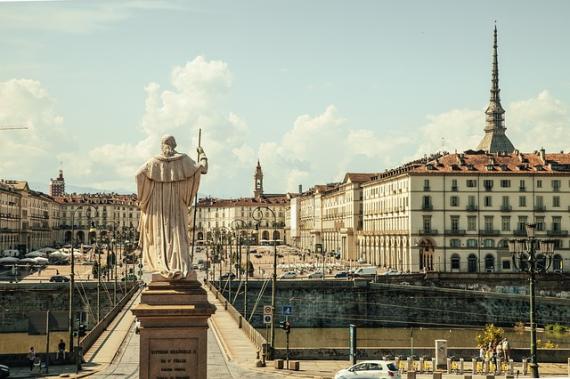 Via Davide Bertolotti 7 – 1º piano
I-10121 Torino
Professional Translation Services
and receive an answer within 24-48 hours
Choose the service you require
Get a quote
Confirm and receive your order