Alphatrad Wiesbaden specialises in translations, interpreting and proofreading services, multilingual transcriptions, voice-over services and subtitling. The company belongs to the Optilingua International Group, which has subsidiaries in 12 European countries, and has over 40 years' experience in translation and linguistic services.
Our committed translation network is the only one of its kind in Europe and it caters to 35,000 customers worldwide. The group has global links with 3,500 professional translators specialising in numerous areas of business, and working in the countries in which the relevant languages are specifically spoken. We also provide services in more than a hundred languages in Europe, North and South America, the Middle East and Asia, with local translation rates allowing us to offer the most cost-effective service around.
About Wiesbaden
Wiesbaden is the capital of the German state of Hesse and is home to one of the oldest spas in Europe –with its 15 thermal and mineral springs.
Around 291,000 people live in the second largest city in Hessen. The agglomeration of Wiesbaden has about 560,000 inhabitants and, in addition to the state capital, includes the Rheingau-Taunus district, the cities of Eppstein, Hochheim am Main, Hofheim am Taunus (all Main-Taunus districts), the city of Ginsheim-Gustavsburg and the municipality of Bischofsheim (both districts of Groß-Gerau). Along with Frankfurt am Main, Mainz, and Darmstadt, the city is one of the core cities of the Frankfurt/Rhine-Main metropolitan region.
In 2015, the state capital Wiesbaden ranked sixth among the most prosperous cities in Germany with over 200,000 inhabitants. In 2018, the city had an above-average purchasing power index of 110.3% of the national average, or around 25,961 euros per employed person, putting it in seventh place among the 56 largest German cities. In the Future Atlas 2019, the city of Wiesbaden ranked 46th out of 402 administrative districts and independent cities in Germany, making it one of the cities with "high future potential".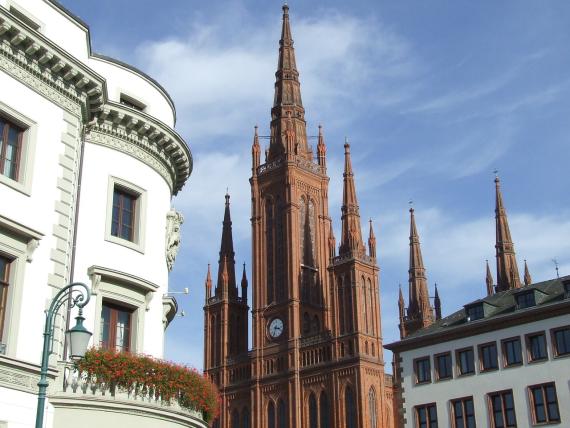 Alphatrad Wiesbaden
Klingholzstraße 7, 6. Etage
65189 Wiesbaden
Professional Translation Services
To receive your quote within a few hours, please fill out the form below.
Our quotes are free of charge and demonstrate the quality and flexibility of our service.