Traducta Luzern specialises in translations, interpreting and proofreading services, multilingual transcriptions, voice-over services and subtitling. The company belongs to the Optilingua International Group, which has subsidiaries in 12 European countries, and has over 40 years' experience in translation and linguistic services.
Our committed translation network is the only one of its kind in Europe and it caters to 35,000 customers worldwide. The group has global links with 3,500 professional translators specialising in numerous areas of business, and working in the countries in which the relevant languages are specifically spoken. We also provide services in more than a hundred languages in Europe, North and South America, the Middle East and Asia, with local translation rates allowing us to offer the most cost-effective service around.
Lucerne attracts tourists with triangular paintings
Lucerne is the social and cultural centre of central Switzerland. Tourists love Lucerne not only for its location at Lake Lucerne but also for its proximity to the Alps. The meandering Chapel Bridge with its triangular paintings is not only a symbol of the city, but also one of its most important attractions. The Lion Monument and the Swiss Museum of Transport round off a sightseeing tour through Lucerne, which usually begins in the picturesque Old Town. The city has several twinning partnerships, including Bournemouth in the UK, guests from which are greeted in perfect Oxford English, and Olomouc, a large city in the Czech Republic.
The majority of Lucerne's population have Swiss roots. Only around a quarter of residents have moved here from elsewhere and the largest group among these is German – just under 4,000 Germans live in the city, almost twice as many as Italians. The university also attracts many young people who are later happy to stay, and the Lucerne Fasnacht carnival and the Lucerne Festival arouse great interest far and wide.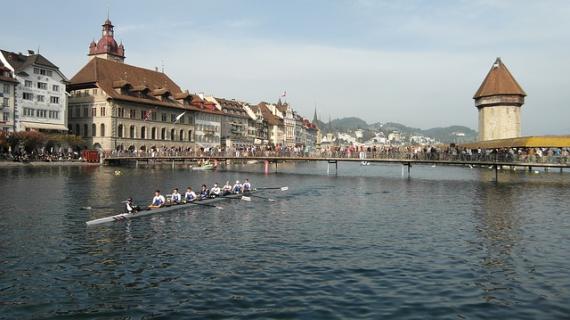 Traducta Luzern
c/o Premium Business Center Citybay
Werftestrasse 4, Postfach 2558
CH-6002 Luzern 2, Universität
Professional Translation Services
and receive an answer within 24-48 hours
Choose the service you require
Get a quote
Confirm and receive your order