Alphatrad Münster specialises in translations, interpreting and proofreading services, multilingual transcriptions, voice-over services and subtitling. The company belongs to the Optilingua International Group, which has subsidiaries in 12 European countries, and has over 40 years' experience in translation and linguistic services.
Our committed translation network is the only one of its kind in Europe and it caters to 35,000 customers worldwide. The group has global links with 3,500 professional translators specialising in numerous areas of business, and working in the countries in which the relevant languages are specifically spoken. We also provide services in more than a hundred languages in Europe, North and South America, the Middle East and Asia, with local translation rates allowing us to offer the most cost-effective service around.
About Münster
As an independent city, Münster is also the seat of the governmental district of the same name in the German state of North Rhine-Westphalia and at the same time the regional centre of Münsterland.
Located between Dortmund and Osnabrück along the Münster Aa River, Münster is home to the important courts and administrative agencies for the state of North Rhine-Westphalia, among them the Constitutional Court and the Administrative Appeals Court.
With 288,050 inhabitants, including 45,834 students, Münster is also one of the largest German university towns and is considered one of the country's best cities to live in.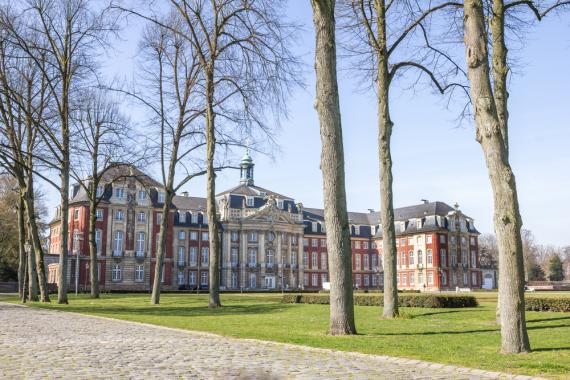 Alphatrad Münster
Hammer Straße 39
48153 Münster
Professional Translation Services
and receive an answer within 24-48 hours
Choose the service you require
Get a quote
Confirm and receive your order