Alphatrad Algarve specialises in translations, interpreting and proofreading services, multilingual transcriptions, voice-over services and subtitling. The company belongs to the Optilingua International Group, which has subsidiaries in 12 European countries, and has over 40 years' experience in translation and linguistic services.
Our committed translation network is the only one of its kind in Europe and it caters to 35,000 customers worldwide. The group has global links with 3,500 professional translators specialising in numerous areas of business, and working in the countries in which the relevant languages are specifically spoken. We also provide services in more than a hundred languages in Europe, North and South America, the Middle East and Asia, with local translation rates allowing us to offer the most cost-effective service around.
About Algarve
Wide sandy beaches and secluded coves, dreamy villages and rugged cliffs – these are the features that adorn the Algarve. The southernmost region of Portugal can deservedly be called one of the most popular holiday destinations in Europe.
The county town (municipio) of Albufeira in the Faro (Algarve) district is one of the most internationally renowned holiday destinations in the Algarve. The resorts and hotels stretch from Olhos de Água to Galé along the entire coast of the Albufeira municipality, and the old centre of the former fishing village has been transformed into a tourist hot spot. The need for professional translations in various languages has increased considerably, especially in the last few years, thanks to international tourism, which also boosts the economy in the region.
Other traditional economic sectors in the Algarve, such as fishing and agriculture, have lost ground in recent years due to tourism. Agriculture continues to be the livelihood of inland inhabitants, who grow products such as citrus fruits, figs, almonds, carob pods, strawberry trees, and cork oak. The traditional fishing industry has declined sharply due to the catch quota limits imposed by the EU, dependency on outdated fishing vessels, the advent of tourism, and the aging fish population.
However, in recent years, fish farming and aquaculture have become more important. Mussel and oyster farming now account for 90% of national production. The timeless salt mining industry in the Algarve represents approximately 90% of national sea salt production, although the trend is falling due to the traditional methods used in salt mining.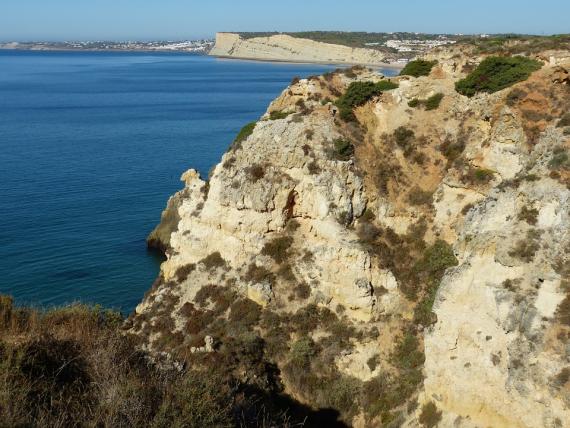 Alphatrad Portugal
Beco da Águia da Cabeça Branca n° 45
P-8200-319 Albufeira
Professional Translation Services
and receive an answer within 24-48 hours
Choose the service you require
Get a quote
Confirm and receive your order