Alphatrad Angers specialises in translations, interpreting and proofreading services, multilingual transcriptions, voice-over services and subtitling. The company belongs to the Optilingua International Group, which has subsidiaries in 12 European countries, and has over 40 years' experience in translation and linguistic services.
Our committed translation network is the only one of its kind in Europe and it caters to 35,000 customers worldwide. The group has global links with 3,500 professional translators specialising in numerous areas of business, and working in the countries in which the relevant languages are specifically spoken. We also provide services in more than a hundred languages in Europe, North and South America, the Middle East and Asia, with local translation rates allowing us to offer the most cost-effective service around.
About Angers
Angers is a "Ville d'Art et d'Histoire" (city of Art and History) situated on the banks of the Maine. It is the capital city of the Anjou region and has a rich architectural heritage.
The most prominent monument in the city, the Château d'Angers built in the 13th century by Saint Louis, was the residence of the Dukes of Anjou in the 14th and 15th centuries. Flanked by 17 towers, this mediaeval castle harbours a masterpiece: the famous Apocalypse Tapestry. Completed in the 14th century for Duke Louis I of Anjou, this remarkable work is today the world's largest mediaeval tapestry.
The palace of King René also attracts lots of visitors who delight in discovering its charming hanging gardens and its panoramic view over the city and the river Maine.
Angers is world famous as being the headquarters of the liqueur manufacturer Cointreau. In addition, the electronics industry, utility vehicle manufacturing, and various service provider companies have a strong presence here. Angers recently welcomed the opening of its own airport with regular scheduled services to several European cities.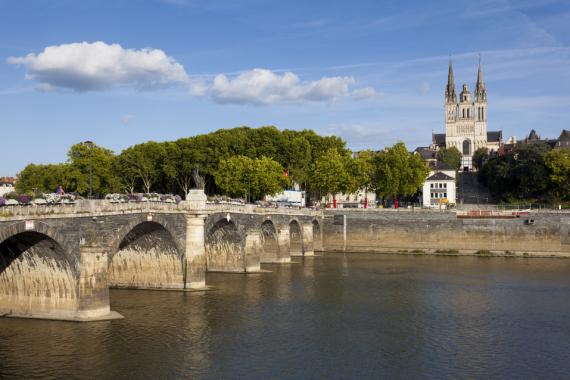 19, Place du Président Kennedy
49100 Angers
France
Professional Translation Services
and receive an answer within 24-48 hours
Choose the service you require
Get a quote
Confirm and receive your order