Traducta Basel specialises in translations, interpreting and proofreading services, multilingual transcriptions, voice-over services and subtitling. The company belongs to the Optilingua International Group, which has subsidiaries in 12 European countries, and has over 40 years' experience in translation and linguistic services.
Our committed translation network is the only one of its kind in Europe and it caters to 35,000 customers worldwide. The group has global links with 3,500 professional translators specialising in numerous areas of business, and working in the countries in which the relevant languages are specifically spoken. We also provide services in more than a hundred languages in Europe, North and South America, the Middle East and Asia, with local translation rates allowing us to offer the most cost-effective service around.
About Basel
The canton of Basel has the most dynamic economy in Switzerland, notably with high added-value sectors such as the chemical industry, biotechnology, finance, insurance and trading.
A city open to the world
The region provides work for more than 300,000 Swiss and foreign multinationals. A total of 150 nations are today represented there and it is one of the world's most productive and innovative regions.  Renowned groups, such as Novartis, Roche and Syngenta, have set up in Basel.
A strategic location at the heart of Europe
A true logistics platform for Switzerland, the Basel region is a key hub for international freight transport. Numerous international companies are established there to supply the European market. They also benefit from numerous communication routes (airport, river transport, rail network and motorways).
Traducta Basel, a partner for exporting firms
Well-established in Basel where many languages are spoken, Traducta can call on translators to help firms forge business relations in German, English, Russian and many other languages.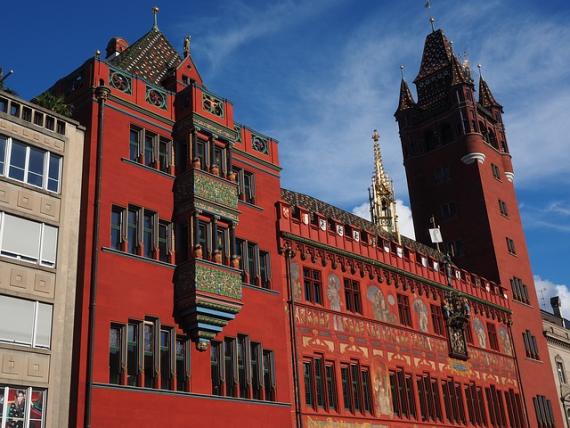 Traducta Basel
Hochbergerstrasse 70
CH-4057 Basel
Professional Translation Services
and receive an answer within 24-48 hours
Choose the service you require
Get a quote
Confirm and receive your order