Alphatrad, a linguistic and translation agency located at Centre International d'Affaires – Aéroport 24 Bd Marcel Dassault in Biarritz (64200), specialises in translations, interpreting and proofreading services, multilingual transcriptions, voice-over services and subtitling. Alphatrad belongs to the Optilingua International Group, which has subsidiaries in 12 European countries, and has over 40 years' experience in translation and linguistic services.
We offer an array of services in French and other languages including:
More than 100 languages 
If you need a translation from English to German, Italian, Spanish, French or any other language, Optilingua in Biarritz offers its proven high-quality services in over 100 languages and dialects, including:
Albanian
Arabic
Bulgarian
Catalan
Chinese
Croatian
Czech
Danish
Dutch
English (UK)
English (US)
Estonian
Finnish
Flemish
French
German
Greek
Hungarian
Icelandic
Indian languages
Italian
Japanese
Korean
Latvian
Lithuanian
Norwegian
Polish
Portuguese (Portugal)
Portuguese (Brazil)
Romanian
Russian
Serbian
Slovak
Slovenian
Spanish
Swedish
Thai
Turkish
Ukrainian
Vietnamese
...
To receive your quote within a few hours, please fill out the form below.
Centre International d'Affaires – Aéroport 24 Bd Marcel Dassault
64200 Biarritz
France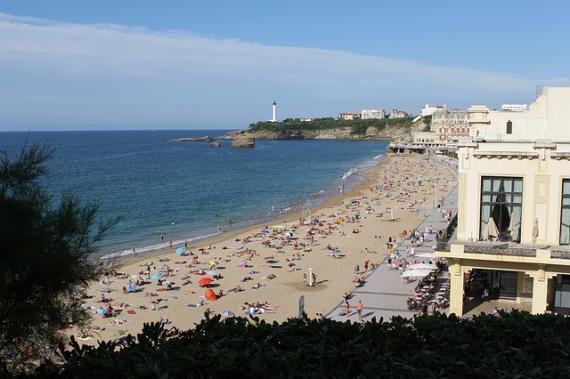 Translation agency in the Pyrénées-Atlantiques
Do you live in Biarritz? It's a magnificent, pleasant, dynamic and cosmopolitan French town. Your loyal partner, Alphatrad, Europe's leading translation company, has taken the opportunity to set up one of its many agencies here. It's open 5 days a week, from 9 am to 6 pm.
Biarritz is in the north-west corner of the Pyrénées-Atlantiques. It stands out for its magnificent beaches and is one of the most prestigious resorts on the French Atlantic coast.
Biarritz is also a world-renowned surfing centre. But it also stays in close contact with the whole world through its economic sectors (tourism, sport, industry, thalassotherapy, etc.).