Alphatrad, a linguistic and translation agency located at 26, avenue de Thiès – PERICENTRE 3 in Caen (14000), specialises in translations, interpreting and proofreading services, multilingual transcriptions, voice-over services and subtitling. Alphatrad belongs to the Optilingua International Group, which has subsidiaries in 12 European countries, and has over 40 years' experience in translation and linguistic services.
We offer an array of services in French and other languages including:
More than 100 languages 
If you need a translation from English to German, French or any other language, Optilingua in Caen offers its proven high-quality services in over 100 languages and dialects, including:
Albanian
Arabic
Bulgarian
Catalan
Chinese
Croatian
Czech
Danish
Dutch
English (UK)
English (US)
Estonian
Finnish
Flemish
French
German
Greek
Hungarian
Icelandic
Indian languages
Italian
Japanese
Korean
Latvian
Lithuanian
Norwegian
Polish
Portuguese (Portugal)
Portuguese (Brazil)
Romanian
Russian
Serbian
Slovak
Slovenian
Spanish
Swedish
Thai
Turkish
Ukrainian
Vietnamese
...
To receive your quote within a few hours, please fill out the form below.
26, avenue de Thiès – PERICENTRE 3
14000 Caen
France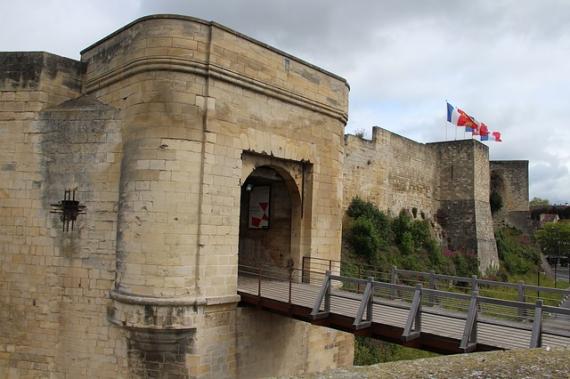 Europe's leading translation company in the Calvados department
Are you looking for a local language partner in Caen? Alphatrad, Europe's leading translation company offers you the services of its translation agency in Caen, 5 days a week, from 9 am to 6 pm.
Caen is a magnificent town in north-western France, the administrative centre for the Basse-Normandie region and prefecture for the Calvados department. The town attracts visitors from all over the world, who come to see its Romanesque abbeys, 11th century castle, the Caen Memorial and much else besides.
But Caen's economy means that it also looks to the outside world through major companies such as Valeo, Oberthur Card Systems and France Télécom and key economic activities such as call centres, high-tech electronic transaction activities, etc.
Alphatrad chose to establish one of its 80 translation agencies in Caen to offer its invaluable help and over 35 years' experience in the translation business. Proofreading, translations, DTP, interpreting, audio transcriptions, voice-over, export assistance, translation of administrative documents, etc., Alphatrad provides you with a whole range of services through its Caen translation agency.