Alphatrad Clermont-Ferrand specialises in translations, interpreting and proofreading services, multilingual transcriptions, voice-over services and subtitling. The company belongs to the Optilingua International Group, which has subsidiaries in 12 European countries, and has over 40 years' experience in translation and linguistic services.
Our committed translation network is the only one of its kind in Europe and it caters to 35,000 customers worldwide. The group has global links with 3,500 professional translators specialising in numerous areas of business, and working in the countries in which the relevant languages are specifically spoken. We also provide services in more than a hundred languages in Europe, North and South America, the Middle East and Asia, with local translation rates allowing us to offer the most cost-effective service around.
Europe's leading translation services in the Puy-de-Dôme department
You have chosen Clermont, the gateway to southern France. Alphatrad has set up a translation agency in Clermont-Ferrand to provide you with the high-quality, local services you need from Europe's leading translation company.
Clermont (Clermont-Ferrand) is a French town that is both the prefecture for the Puy-de-Dôme department and the administrative centre for the Auvergne region. The town is often called Clermont for historic reasons. The capital of the Auvergne is also an international town that has a number of partner towns across the world (Scotland, Tunisia, Portugal, Republic of Belarus, Morocco, United States, Spain, Germany, etc.), which contributes hugely to the town's sustainable development in economic, cultural and environmental terms.
Clermont's companies have therefore taken on an international stature. And this is where Alphatrad, through its Clermont-Ferrand translation agency, offers you its help and assistance at every stage of this internationalisation process. Prospecting in foreign markets, negotiating and establishing contacts, monitoring commercial relations, etc., Alphatrad will use its 35+ years' experience in the translation business to support you.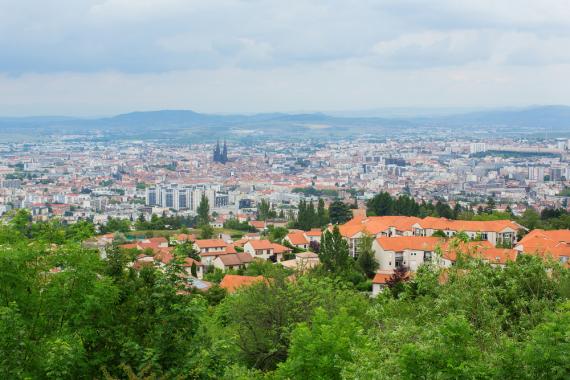 1 rue Claude Danziger
63000 Clermont-Ferrand
France
Professional Translation Services
and receive an answer within 24-48 hours
Choose the service you require
Get a quote
Confirm and receive your order