Alphatrad Denmark specialises in translations, interpreting and proofreading services, multilingual transcriptions, voice-over services and subtitling. The company belongs to the Optilingua International Group, which has subsidiaries in 12 European countries, and has over 40 years' experience in translation and linguistic services.
Our committed translation network is the only one of its kind in Europe and it caters to 35,000 customers worldwide. The group has global links with 3,500 professional translators specialising in numerous areas of business, and working in the countries in which the relevant languages are specifically spoken. We also provide services in more than a hundred languages in Europe, North and South America, the Middle East and Asia, with local translation rates allowing us to offer the most cost-effective service around.
Interesting facts about Copenhagen
Copenhagen is the most important business location in Denmark. The Öresund Bridge which opened in 2000 supports Copenhagen's position as the gateway to Scandinavia and also to the entire Baltic Sea. Together with Malmö and Lund, the capital of Denmark is summarised by the infrastructurally facilitated vicinity to the Öresund region. 
The region covers over 21,000 km² and has approx. 3,500,000 residents. 260,000 employees work in the 12 universities, 34 hospitals (including 11 university hospitals) and 7 Science Parks, which accommodate approx. 1,000 companies. Their networks and cooperation offer ideal locational conditions for research, education and economy. 
The two biggest educational institutions are the Lund University (LU) and the University of Copenhagen (UC). Both are among the world's 100 best universities. The University of Copenhagen is placed among the Top 50. 
Besides a few major groups of companies, Copenhagen is mainly characterised by many small and medium-sized companies. International world market leaders such as Siemens, Microsoft, IBM, Cisco and Coca Cola as well as leading Danish pharmaceutical companies such as Novo Nordisk, AstellaPharma A/S or Pfizer Denmark have their branches in Copenhagen. Hundreds of companies from the sectors of life sciences, ICT and environmental technology use these locational advantages.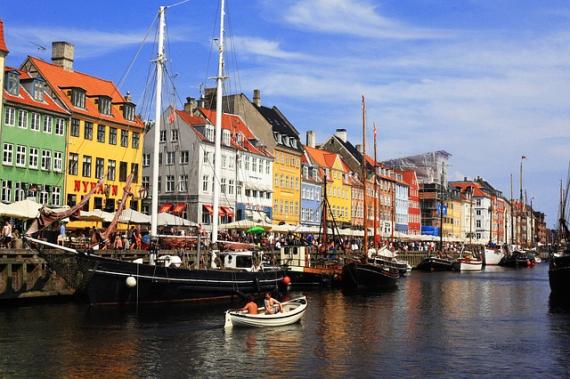 Alphatrad Danmark
c/o DEinternational Denmark ApS | Kongens Nytorv 26, 3. sal
DK-1050 København K
Professional Translation Services
To receive your quote within a few hours, please fill out the form below.
Our quotes are free of charge and demonstrate the quality and flexibility of our service.