Alphatrad Glasgow specialises in translations, interpreting and proofreading services, multilingual transcriptions, voice-over services and subtitling. The company belongs to the Optilingua International Group, which has subsidiaries in 12 European countries, and has over 40 years' experience in translation and linguistic services.
Our committed translation network is the only one of its kind in Europe and it caters to 35,000 customers worldwide. The group has global links with 3,500 professional translators specialising in numerous areas of business, and working in the countries in which the relevant languages are specifically spoken. We also provide services in more than a hundred languages in Europe, North and South America, the Middle East and Asia, with local translation rates allowing us to offer the most cost-effective service around.
About Glasgow
Glasgow was once known as an industrial city that had nothing more to offer than ports and heavy industry. This has changed considerably since the 1990s. Nowadays, Glasgow is a modern cultural metropolis and a major services centre. Glaswegians are known for their warmth and hospitality. Glasgow has been reinventing itself over the last few years. Instead of warehouses and docks, glass office buildings rise up into the Scottish sky. The city has become an important financial centre, thus creating 15,000 new jobs. Tourists love Glasgow because of its diverse arts scene, large shopping centres and variety of cultural events.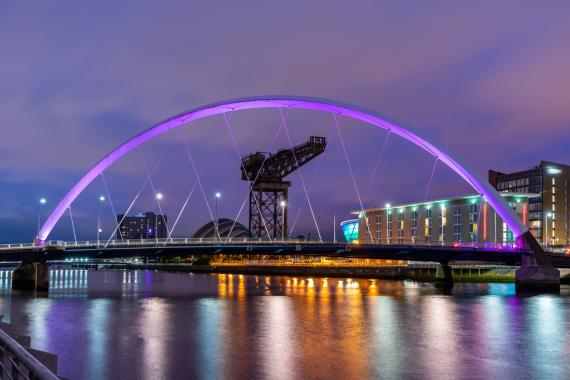 Alphatrad Glasgow
126 West Regent Street
Glasgow G2 2RQ
Professional Translation Services
and receive an answer within 24-48 hours
Choose the service you require
Get a quote
Confirm and receive your order