Your linguistic agency in Grenoble: For a legal, sworn, technical or medical translator near you. Confidentiality and quality guaranteed.
We offer an array of services in French and other languages including:
More than 100 languages 
If you need a translation from English to German, French or any other language, Alphatrad Grenoble offers its proven high-quality services in over 100 languages and dialects, including:
Albanian
Arabic
Bulgarian
Catalan
Chinese
Croatian
Czech
Danish
Dutch
English (UK)
English (US)
Estonian
Finnish
Flemish
French
German
Greek
Hungarian
Icelandic
Indian languages
Italian
Japanese
Korean
Latvian
Lithuanian
Norwegian
Polish
Portuguese (Portugal)
Portuguese (Brazil)
Romanian
Russian
Serbian
Slovak
Slovenian
Spanish
Swedish
Thai
Turkish
Ukrainian
Vietnamese
...
To receive your quote within a few hours, please fill out the form below.
11, avenue Paul Verlaine
38100 Grenoble
France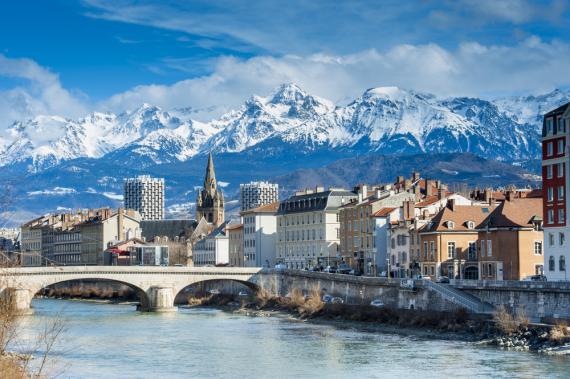 Grenoble and its cutting-edge technologies
Rhône-Alpes' second biggest conurbation after Lyon, Grenoble is strongly represented in the field of scientific research, with a number of major national and international establishments. Several very active sectors are organised into competitive clusters:
nanotechnologies (Minalogic centre)
information technology and electronics
biotechnology and bioinformatics
solar energy
...
Export needs
To meet the demands of this strong industrial and research activity in the Isère department, Alphatrad offers a range of services linked to international trade and the reception of foreign partners: interpreters for conferences, voice dubbing for audiovisual materials, specialist translators in all languages, audio transcription on to a text file, etc.