Alphatrad Karlsruhe specialises in translations, interpreting and proofreading services, multilingual transcriptions, voice-over services and subtitling. The company belongs to the Optilingua International Group, which has subsidiaries in 12 European countries, and has over 40 years' experience in translation and linguistic services.
Our committed translation network is the only one of its kind in Europe and it caters to 35,000 customers worldwide. The group has global links with 3,500 professional translators specialising in numerous areas of business, and working in the countries in which the relevant languages are specifically spoken. We also provide services in more than a hundred languages in Europe, North and South America, the Middle East and Asia, with local translation rates allowing us to offer the most cost-effective service around.
Interesting facts about the city of Karlsruhe
Karlsruhe is the second largest city of the state Baden-Wuerttemberg, located in the trinational metropolitan region of the Upper Rhine. This region includes Alsace in France, South, and Central Baden and the Southern Palatinate in Germany, as well as the Swiss cantons of Basel-Stadt, Basel-Landschaft, Aargau, Solothurn, and Jura.
A total of 5.9 million inhabitants live in the Upper Rhine area. The gross national product of the region is of great importance not only for Germany and France, but has a considerable relevance for the entire Central European region; it is roughly the same as that of Finland or Ireland.
The city of Karlsruhe is a member of the regional action group 'Karlsruhe Technology Region', and places special emphasis on working closely with the community, especially in relation to economic, scientific, and cultural development, and with public administration. It aims to achieve the pooling of resources in the region and the strengthening of external representation. In 2009, Karlsruhe won sixth place in the INSM ranking (new social market economy initiative) regarding the most successful cities in Germany, and with this profiling, the region has become a superlative location.
The international Karlsruhe city twinning projects include Nancy (France), Nottingham (United Kingdom), Timişoara (Romania), and Krasnodar (Russia).
Some of the most important companies in Karlsruhe and the region are the dm drogeriemarkt, EnBW Energie Baden-Württemberg, MiRO Mineraloelraffinerie  (the second largest oil refinery in Germany), and United Internet AG, as well as such brand names as: 1&1, Web.de and GMX.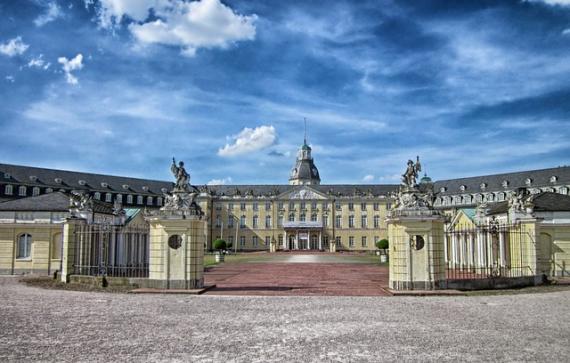 Alphatrad Karlsruhe
Ludwig-Erhard-Allee 10, 1. Stock
76131 Karlsruhe
Professional Translation Services
and receive an answer within 24-48 hours
Choose the service you require
Get a quote
Confirm and receive your order