Alphatrad Lyon specialises in translations, interpreting and proofreading services, multilingual transcriptions, voice-over services and subtitling. The company belongs to the Optilingua International Group, which has subsidiaries in 12 European countries, and has over 40 years' experience in translation and linguistic services.
Our committed translation network is the only one of its kind in Europe and it caters to 35,000 customers worldwide. The group has global links with 3,500 professional translators specialising in numerous areas of business, and working in the countries in which the relevant languages are specifically spoken. We also provide services in more than a hundred languages in Europe, North and South America, the Middle East and Asia, with local translation rates allowing us to offer the most cost-effective service around.
Your translation services in Lyon: For a legal, sworn, technical or medical translator near you
Greater Lyon is made up of 57 communes. With over 5 million inhabitants, the Lyon conurbation forms an innovative economic fabric that focuses on the biotechnology, digital images and transport sectors.
With 5 competitive clusters, Lyon offers a wide range of opportunities to industrialists and international partners in many different branches: infectious diseases, chemistry and environment, public transport, digital leisure and functional textiles.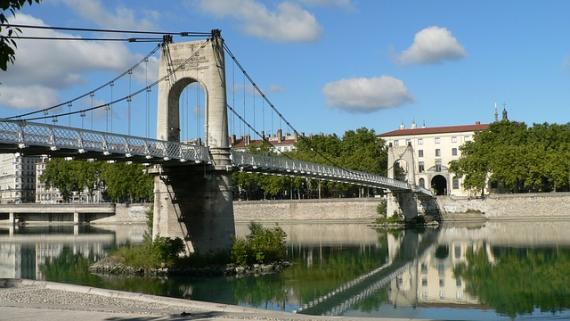 Immeuble Le Forum 27 Rue Maurice Flandin
69444 Lyon Cedex 03
France
Professional Translation Services
and receive an answer within 24-48 hours
Choose the service you require
Get a quote
Confirm and receive your order