Your linguistic and translation agency in Mulhouse: For a legal, sworn, technical or medical translator near you. Confidentiality and quality guaranteed.
We offer an array of services in French and other languages including:
More than 100 languages 
If you need a translation from English to German, French or any other language, Alphatrad Mulhouse offers its proven high-quality services in over 100 languages and dialects, including:
Albanian
Arabic
Bulgarian
Catalan
Chinese
Croatian
Czech
Danish
Dutch
English (UK)
English (US)
Estonian
Finnish
Flemish
French
German
Greek
Hungarian
Icelandic
Indian languages
Italian
Japanese
Korean
Latvian
Lithuanian
Norwegian
Polish
Portuguese (Portugal)
Portuguese (Brazil)
Romanian
Russian
Serbian
Slovak
Slovenian
Spanish
Swedish
Thai
Turkish
Ukrainian
Vietnamese
...
To receive your quote within a few hours, please fill out the form below.
Tour de l'Europe 213 3, Bd de l'Europe – 21ème étage
68100 Mulhouse
France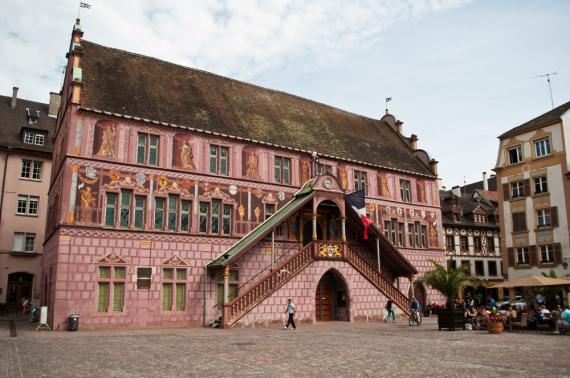 An international role
Mulhouse is a cross-border town (Germany, Switzerland) with an efficient transport network: international airport, navigable waterways and high-speed rails links to Northern Europe and Italy: Frankfurt, Milan, Genoa, Paris, Brussels, Zurich and Strasbourg.
The Mulhouse Sud Alsace conurbation council's commitment to sustainable development has led to the introduction of an Alsace Climate Plan, the aim of which is to cut greenhouse gas emissions by twenty thousand tons a year.
Strengthening links between researchers and companies, the competitive clusters support innovation in sectors such as textiles (natural fibres), new therapeutic molecules, automobiles (vehicles of the future), biomedicine, and biotechnology.