Alphatrad Mulhouse specialises in translations, interpreting and proofreading services, multilingual transcriptions, voice-over services and subtitling. The company belongs to the Optilingua International Group, which has subsidiaries in 12 European countries, and has over 40 years' experience in translation and linguistic services.
Our committed translation network is the only one of its kind in Europe and it caters to 35,000 customers worldwide. The group has global links with 3,500 professional translators specialising in numerous areas of business, and working in the countries in which the relevant languages are specifically spoken. We also provide services in more than a hundred languages in Europe, North and South America, the Middle East and Asia, with local translation rates allowing us to offer the most cost-effective service around.
An international role
Mulhouse is a cross-border town (Germany, Switzerland) with an efficient transport network: international airport, navigable waterways and high-speed rails links to Northern Europe and Italy: Frankfurt, Milan, Genoa, Paris, Brussels, Zurich and Strasbourg.
The Mulhouse Sud Alsace conurbation council's commitment to sustainable development has led to the introduction of an Alsace Climate Plan, the aim of which is to cut greenhouse gas emissions by twenty thousand tons a year.
Strengthening links between researchers and companies, the competitive clusters support innovation in sectors such as textiles (natural fibres), new therapeutic molecules, automobiles (vehicles of the future), biomedicine, and biotechnology.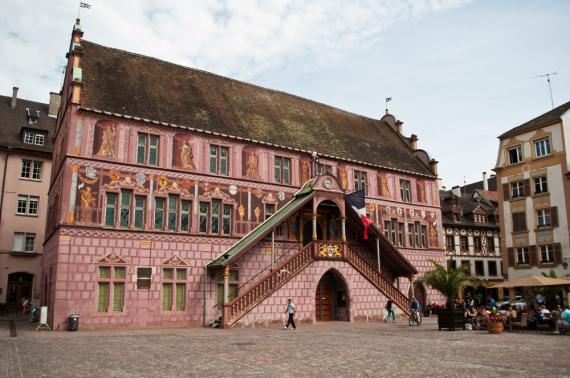 Tour de l'Europe 213 3, Bd de l'Europe – 21ème étage
68100 Mulhouse
France
Professional Translation Services
To receive your quote within a few hours, please fill out the form below.
Our quotes are free of charge and demonstrate the quality and flexibility of our service.