Your linguistic services in Nice: For a legal, sworn, technical or medical translator near you. Confidentiality and quality guaranteed.
Translators/interpreters for your tourist clientele
Reception and the quality of restaurant and hotel services are largely linked to easy, direct communication. For your foreign clientele, surround yourself with professionals who are native speakers of the languages commonly used in your business sector. Through its agency based in Nice, Alphatrad offers a range of language services available throughout the French Riviera: Grasse, Vallauris, Cagnes sur Mer, Antibes, Menton, Monaco, St Raphaël, St Tropez, Toulon…
We offer an array of services in French and other languages including:
More than 100 languages 
If you need a translation from English to German, French or any other language, Alphatrad Nice offers its proven high-quality services in over 100 languages and dialects, including:
Albanian
Arabic
Bulgarian
Catalan
Chinese
Croatian
Czech
Danish
Dutch
English (UK)
English (US)
Estonian
Finnish
Flemish
French
German
Greek
Hungarian
Icelandic
Indian languages
Italian
Japanese
Korean
Latvian
Lithuanian
Norwegian
Polish
Portuguese (Portugal)
Portuguese (Brazil)
Romanian
Russian
Serbian
Slovak
Slovenian
Spanish
Swedish
Thai
Turkish
Ukrainian
Vietnamese
...
To receive your quote within a few hours, please fill out the form below.
Immeuble Nice Premier 455 Promenade des Anglais
06299 Nice
France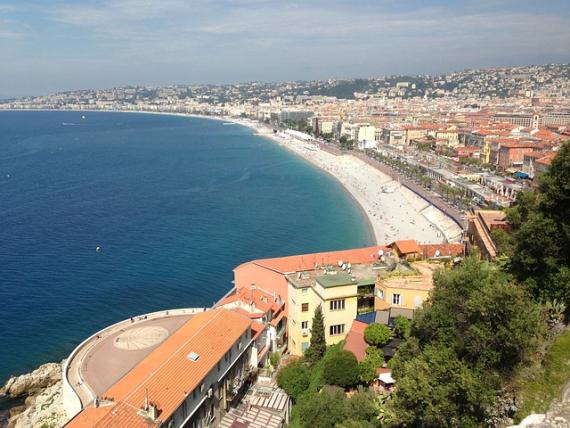 Growth linked to tourism
In the 18th century, the English, Russian then American aristocrats discovered Nice during the winter season. Today, France's 5th largest city (350,000 inhabitants) earns most of its income from tourism, the trading sector (9,200 shops) and residential accommodation (204 hotels). Nice also channels a large proportion of jobs on the French Riviera, 85% of which are divided between the various service sectors.
Cross-border relations
Nice has special links with three Italian cities: Imperia, just 70 km away, Cuneo, 120 km and Genoa, 200 km.
The Provence-Alpes-Côte d'Azur region welcomes tourists from Paris and Rhône-Alpes. Foreign visitors (20%) are mainly Germans, Italians, English and Belgians.