Alphatrad Pamplona specialises in translations, interpreting and proofreading services, multilingual transcriptions, voice-over services and subtitling. The company belongs to the Optilingua International Group, which has subsidiaries in 12 European countries, and has over 40 years' experience in translation and linguistic services.
Our committed translation network is the only one of its kind in Europe and it caters to 35,000 customers worldwide. The group has global links with 3,500 professional translators specialising in numerous areas of business, and working in the countries in which the relevant languages are specifically spoken. We also provide services in more than a hundred languages in Europe, North and South America, the Middle East and Asia, with local translation rates allowing us to offer the most cost-effective service around.
About Pamplona/Iruña
Pamplona, or Iruña in Basque, is the capital city of the Chartered Community of Navarra. It has almost 200,000 inhabitants (over 300,000 including the metropolitan region), and is located on the banks of the Arga river.
The city's economy is buoyant, as illustrated by a per capita income that is above the Spanish and European averages, and an unemployment rate below the national average.
Although the city features two industrial parks, one of which is home to the automobile manufacturer Volkswagen, with a workforce of around 5,000, it is the tertiary sector that is currently predominant, in particular commerce (Casco Antiguo and Ensanche), banking (the headquarters of Caja Navarra and Caja Rural de Navarra are in Pamplona), and tourism (the Sanfermines festivals are world famous). The large number of catering establishments, offering a vast assortment of different kinds of cuisine, is of great importance to the local economy.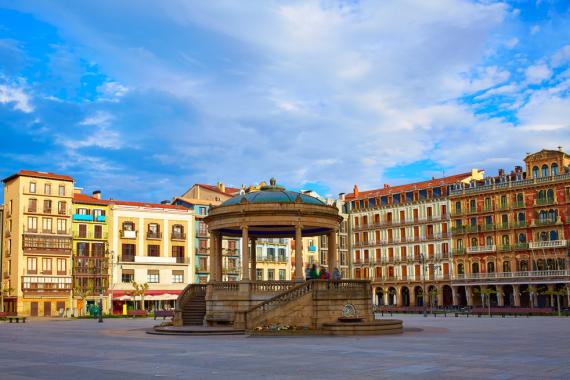 Arcadio María Larraona, 1 – 2ª planta
E-31008 Pamplona
Professional Translation Services
and receive an answer within 24-48 hours
Choose the service you require
Get a quote
Confirm and receive your order