Alphatrad, a linguistic and translation agency located at C/ Simó Ballester, 9 BJ in Palma (07011), specialises in translations, interpreting and proofreading services, multilingual transcriptions, voice-over services and subtitling. Alphatrad belongs to the Optilingua International Group, which has subsidiaries in 12 European countries, and has over 40 years' experience in translation and linguistic services.
We offer an array of services in Spanish, Basque and other languages including:
More than 100 languages 
If you need a translation from English to Spanish, French or any other language, Alphatrad Pamplona offers its proven high-quality services in over 100 languages and dialects, including:
Albanian
Arabic
Basque
Bulgarian
Catalan
Chinese
Croatian
Czech
Danish
Dutch
English (UK)
English (US)
Estonian
Finnish
Flemish
French
German
Greek
Hungarian
Icelandic
Indian languages
Italian
Japanese
Korean
Latvian
Lithuanian
Norwegian
Polish
Portuguese (Portugal)
Portuguese (Brazil)
Romanian
Russian
Serbian
Slovak
Slovenian
Spanish
Swedish
Thai
Turkish
Ukrainian
Vietnamese
...
To receive your quote within a few hours, please fill out the form below.
Arcadio María Larraona, 1 – 2ª planta
E-31008 Pamplona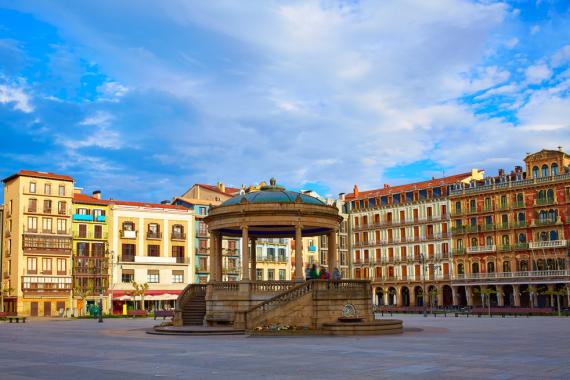 Pamplona/Iruña
Pamplona, or Iruña in Basque, is the capital city of the Chartered Community of Navarra. It has almost 200,000 inhabitants (over 300,000 including the metropolitan region), and is located on the banks of the Arga river.
The city's economy is buoyant, as illustrated by a per capita income that is above the Spanish and European averages, and an unemployment rate below the national average.
Although the city features two industrial parks, one of which is home to the automobile manufacturer Volkswagen, with a workforce of around 5,000, it is the tertiary sector that is currently predominant, in particular commerce (Casco Antiguo and Ensanche), banking (the headquarters of Caja Navarra and Caja Rural de Navarra are in Pamplona), and tourism (the Sanfermines festivals are world famous). The large number of catering establishments, offering a vast assortment of different kinds of cuisine, is of great importance to the local economy.