Alphatrad Perpignan specialises in translations, interpreting and proofreading services, multilingual transcriptions, voice-over services and subtitling. The company belongs to the Optilingua International Group, which has subsidiaries in 12 European countries, and has over 40 years' experience in translation and linguistic services.
Our committed translation network is the only one of its kind in Europe and it caters to 35,000 customers worldwide. The group has global links with 3,500 professional translators specialising in numerous areas of business, and working in the countries in which the relevant languages are specifically spoken. We also provide services in more than a hundred languages in Europe, North and South America, the Middle East and Asia, with local translation rates allowing us to offer the most cost-effective service around.
About Perpignan
The city of Perpignan is located in the south of France, in the department of Pyrénées-Orientales in the Occitania region. Located at the gates of Spain, 30 km from the Spanish border, and 190 km from Barcelona, the capital of Catalonia, the city is renowned for its strong Catalan identity. In 2008, it was named "Capital of Catalan Culture". The sector that dominates the Perpignan area is the agri-food sector. The city also has a very rich architectural heritage, dating from the Middle Ages, a proximity to the Mediterranean coast, and a landscape of sea and mountains, which attract many tourists. Tourism and wine tourism are also growth sectors in the city, as are agriculture and viticulture (Perpignan is the world capital of Unfortified Sweet Wines) and renewable energies. In 2008, the Perpignan Méditerranée Métropole, an inter-communal structure, became Europe's leading, positive energy territory.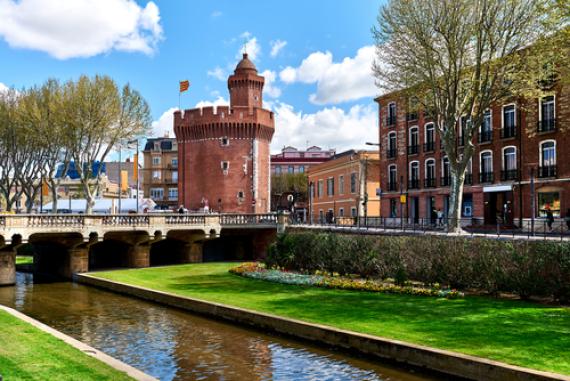 86, Bd Aristide Briand
66000 Perpignan
France
Professional Translation Services
and receive an answer within 24-48 hours
Choose the service you require
Get a quote
Confirm and receive your order