Alphatrad, a linguistic and translation agency located at 86, Bd Aristide Briand in Perpignan (66000), specialises in translations, interpreting and proofreading services, multilingual transcriptions, voice-over services and subtitling. Alphatrad belongs to the Optilingua International Group, which has subsidiaries in 12 European countries, and has over 40 years' experience in translation and linguistic services.
We offer an array of services in French and other languages including:
More than 100 languages 
If you need a translation from English to Spanish, German, French or any other language, Optilingua offers its proven high-quality services in over 100 languages and dialects, including:
Albanian
Arabic
Bulgarian
Catalan
Chinese
Croatian
Czech
Danish
Dutch
English (UK)
English (US)
Estonian
Finnish
Flemish
French
German
Greek
Hungarian
Icelandic
Indian languages
Italian
Japanese
Korean
Latvian
Lithuanian
Norwegian
Polish
Portuguese (Portugal)
Portuguese (Brazil)
Romanian
Russian
Serbian
Slovak
Slovenian
Spanish
Swedish
Thai
Turkish
Ukrainian
Vietnamese
...
To receive your quote within a few hours, please fill out the form below.
86, Bd Aristide Briand
66000 Perpignan
France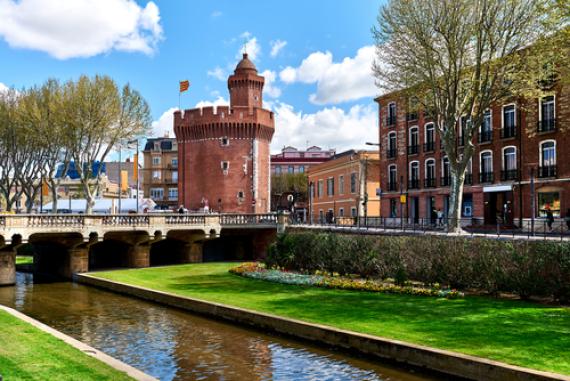 Perpignan
The city of Perpignan is located in the south of France, in the department of Pyrénées-Orientales in the Occitania region. Located at the gates of Spain, 30 km from the Spanish border, and 190 km from Barcelona, the capital of Catalonia, the city is renowned for its strong Catalan identity. In 2008, it was named "Capital of Catalan Culture". The sector that dominates the Perpignan area is the agri-food sector. The city also has a very rich architectural heritage, dating from the Middle Ages, a proximity to the Mediterranean coast, and a landscape of sea and mountains, which attract many tourists. Tourism and wine tourism are also growth sectors in the city, as are agriculture and viticulture (Perpignan is the world capital of Unfortified Sweet Wines) and renewable energies. In 2008, the Perpignan Méditerranée Métropole, an inter-communal structure, became Europe's leading, positive energy territory.