Alphatrad Guimarães specialises in translations, interpreting and proofreading services, multilingual transcriptions, voice-over services and subtitling. The company belongs to the Optilingua International Group, which has subsidiaries in 12 European countries, and has over 40 years' experience in translation and linguistic services.
Our committed translation network is the only one of its kind in Europe and it caters to 35,000 customers worldwide. The group has global links with 3,500 professional translators specialising in numerous areas of business, and working in the countries in which the relevant languages are specifically spoken. We also provide services in more than a hundred languages in Europe, North and South America, the Middle East and Asia, with local translation rates allowing us to offer the most cost-effective service around.
About Guimarães
Guimarães is a city steeped in history which played a vital role in Portugal's formation. It has been around for over a thousand years now, going by the name of Vimaranes in its early days. This place name may derive from Vímara Peres in the mid-9th century when he made this site his main centre of governance in the "Condado Portucalense" (County of Portugal) which he had conquered for the Kingdom of Galicia and where he was later to pass away. Guimarães is one of the most important historic cities in the country and its old town is regarded as Cultural Heritage of Humanity, making it one of the largest tourist centres in the region. Its roads and monuments breathe history and charm visitors.
Modern Guimarães has been able to reconcile in the best possible way its history and the attendant maintenance of its heritage with the dynamism and entrepreneurialism which characterise modern cities, borne out by its nomination as a European Capital of Culture in 2012 thanks to which Guimarães was elected by the New York Times as one of the 41 places to visit in 2011, regarding it as one of the up-and-coming cultural locations of the Iberian Peninsula.
Guimarães is very often called the "Cidade Berço" (the Cradle City) owing to the fact that the administrative centre of the Condado Portucalense was set up there by Henrique whose son King Afonso Henriques may have been born there and, essentially, owing to the historic importance that the Battle of São Mamede, fought on the outskirts of the city on June 24th 1128, had on the formation of nationality. The "Vimaranenses" (inhabitants of Guimaraes) are proudly called the "Conquerors" as a result of this historic heritage of conquest which started in Guimarães itself.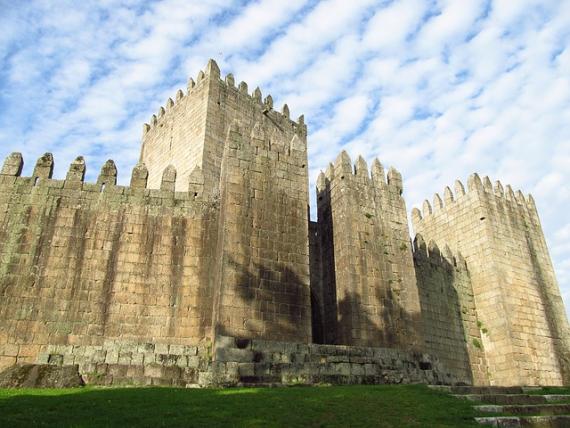 Alphatrad Portugal
Rua Arqueólogo Mário Cardoso n°452
Loja D
4800-287 Guimarães
Professional Translation Services
and receive an answer within 24-48 hours
Choose the service you require
Get a quote
Confirm and receive your order