Alphatrad, a linguistic and translation agency located at Avenida da Boavista, 1203 (6º andar - Sala 607) in Porto (4100-130), specialises in translations, interpreting and proofreading services, multilingual transcriptions, voice-over services and subtitling. Alphatrad belongs to the Optilingua International Group, which has subsidiaries in 12 European countries, and has over 40 years' experience in translation and linguistic services.
Our committed translation network is the only one of its kind in Europe and it caters to 35,000 customers worldwide. The group has global links with 3,500 professional translators specialising in numerous areas of business, and working in the countries in which the relevant languages are specifically spoken. We also provide services in more than a hundred languages in Europe, North and South America, the Middle East and Asia, with local translation rates allowing us to offer the most cost-effective service around.
We offer an array of services in Portuguese and other languages including:
More than 100 languages 
If you need a translation from English to Portuguese, Spanish, French or any other language, Alphatrad Oporto offers its proven high-quality services in over 100 languages and dialects, including:
Albanian
Arabic
Bulgarian
Catalan
Chinese
Croatian
Czech
Danish
Dutch
English (UK)
English (US)
Estonian
Finnish
Flemish
French
German
Greek
Hungarian
Icelandic
Indian languages
Italian
Japanese
Korean
Latvian
Lithuanian
Norwegian
Polish
Portuguese (Portugal)
Portuguese (Brazil)
Romanian
Russian
Serbian
Slovak
Slovenian
Spanish
Swedish
Thai
Turkish
Ukrainian
Vietnamese
...
To receive your quote within a few hours, please fill out the form below.
Alphatrad Oporto
Avenida da Boavista, 1203
6º andar - Sala 607
P-4100-130 Porto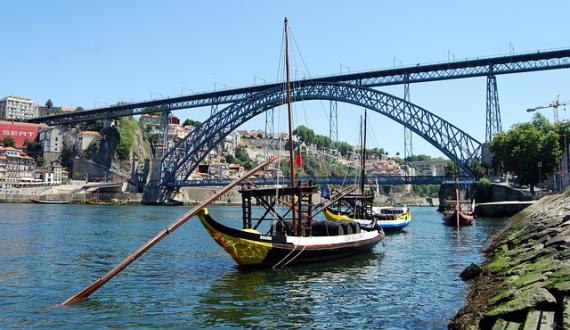 Oporto
Oporto's economic relations with the Douro Valley have been well documented since the Middle Ages. Walnuts, dried fruits and olive oil have sustained a flourishing trade between Oporto and the region.
These products were exported from Oporto to foreign markets in the Old and New World. However, the major drive towards the development of interregional business dealings derived from the agro-industry of Port wine.
This activity had a decisive impact on the development of the mutually beneficial relationship between the major urban centre of the coast and this region of huge agricultural potential, particularly geared towards the production of high-quality fortified wines.
Oporto's development was always closely linked with the south bank of the Douro river, Vila Nova de Gaia, an integral part of its municipality until 1834, where the cellars for aging the fine wines of the Upper Douro were set up.