Your linguistic and translation agency in Rouen: For a legal, sworn, technical or medical translator near you. Confidentiality and quality guaranteed.
We offer an array of services in French and other languages including:
More than 100 languages 
If you need a translation from English to German, French or any other language, Alphatrad Rouen offers its proven high-quality services in over 100 languages and dialects, including:
Albanian
Arabic
Bulgarian
Catalan
Chinese
Croatian
Czech
Danish
Dutch
English (UK)
English (US)
Estonian
Finnish
Flemish
French
German
Greek
Hungarian
Icelandic
Indian languages
Italian
Japanese
Korean
Latvian
Lithuanian
Norwegian
Polish
Portuguese (Portugal)
Portuguese (Brazil)
Romanian
Russian
Serbian
Slovak
Slovenian
Spanish
Swedish
Thai
Turkish
Ukrainian
Vietnamese
...
To receive your quote within a few hours, please fill out the form below.
11 rue du Donjon
76000 Rouen
France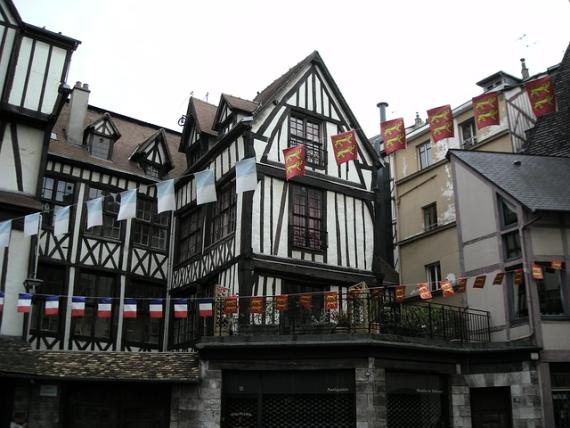 Europe's leading translation company established in the Seine-Maritime department
Rouen is a city in north-western France and is the administrative centre for both the Haute-Normandie region and the Seine-Maritime department. Alphatrad, Europe's leading translation company, offers you its translation agency in Rouen to give you the benefit of high-quality local services.
Rouen is one of France's most beautiful cities and has been awarded the "Villes ou Pays d'art et d'histoire" label. But it is also a city in which trade is a key component of its dynamism. Every year, millions of customers come from all over the world for the goods that Rouen has to offer (antiques, food products, clothing, decoration, etc.). Many of Rouen's businessmen and women are also keen to internationalise their companies.
This is another reason for calling on Alphatrad, to ensure that the language barrier is no longer an obstruction to your company's development. Take advantage of Alphatrad's extensive services (all types of translation in 100 languages for any business sector, interpreting, audio transcription, etc.). With Alphatrad, and particularly our translation agency in Rouen, take advantage of over 40 years' experience in the field and make it easier for your company to turn its plans into reality.