Alphatrad Saint-Étienne specialises in translations, interpreting and proofreading services, multilingual transcriptions, voice-over services and subtitling. The company belongs to the Optilingua International Group, which has subsidiaries in 12 European countries, and has over 40 years' experience in translation and linguistic services.
Our committed translation network is the only one of its kind in Europe and it caters to 35,000 customers worldwide. The group has global links with 3,500 professional translators specialising in numerous areas of business, and working in the countries in which the relevant languages are specifically spoken. We also provide services in more than a hundred languages in Europe, North and South America, the Middle East and Asia, with local translation rates allowing us to offer the most cost-effective service around.
About Saint-Étienne
Saint-Étienne was first mentioned in records dating back to 1195. In those days it was still a farming settlement and first became of significant note in the 16th century – through the manufacture of textiles and ribbons in particular. Later, the city became renowned for the production of nails, weapons, and ironware. In 1764, Saint-Étienne became the Royal Armaments Manufacturer and the arms industry is still an important economic sector for the city today.
It was the textile industry that characterised economic life in Saint-Étienne from the 16th century. However, Saint-Étienne experienced a boost in the 19th century through heavy industry and coal mining. Large parts of the city were destroyed during the Second World War.
The modern industrial city of Saint-Étienne
Today, top-quality specialised products such as special and fine steels, medical technology, and precision mechanics are produced in Saint-Étienne. The city is renowned for a wide range of different products such as bicycles, and tools, ribbons, fabrics for neckties, camera lenses, church windows, and chocolate.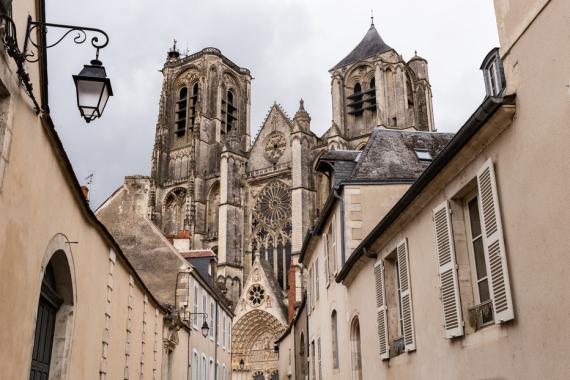 Immeuble l' Horizon 3, rue Jean Constant Milleret
42000 Saint-Étienne
France
Professional Translation Services
and receive an answer within 24-48 hours
Choose the service you require
Get a quote
Confirm and receive your order