Alphatrad, a linguistic and translation agency located at C/ Oquendo, 13 – 3° in San Sebastián (20004), specialises in translations, interpreting and proofreading services, multilingual transcriptions, voice-over services and subtitling. Alphatrad belongs to the Optilingua International Group, which has subsidiaries in 12 European countries, and has over 40 years' experience in translation and linguistic services.
Our committed translation network is the only one of its kind in Europe and it caters to 35,000 customers worldwide. The group has global links with 3,500 professional translators specialising in numerous areas of business, and working in the countries in which the relevant languages are specifically spoken. We also provide services in more than a hundred languages in Europe, North and South America, the Middle East and Asia, with local translation rates allowing us to offer the most cost-effective service around.
We offer an array of services in Spanish, Basque and other languages including:
More than 100 languages 
If you need a translation from English to Spanish, French or any other language, Alphatrad San Sebastián (Donostia) offers its proven high-quality services in over 100 languages and dialects, including:
Albanian
Arabic
Basque
Bulgarian
Catalan
Chinese
Croatian
Czech
Danish
Dutch
English (UK)
English (US)
Estonian
Finnish
Flemish
French
German
Greek
Hungarian
Icelandic
Indian languages
Italian
Japanese
Korean
Latvian
Lithuanian
Norwegian
Polish
Portuguese (Portugal)
Portuguese (Brazil)
Romanian
Russian
Serbian
Slovak
Slovenian
Spanish
Swedish
Thai
Turkish
Ukrainian
Vietnamese
...
To receive your quote within a few hours, please fill out the form below.
Alphatrad San Sebastián
C/ Oquendo, 13 – 3°
E-20004 San Sebastián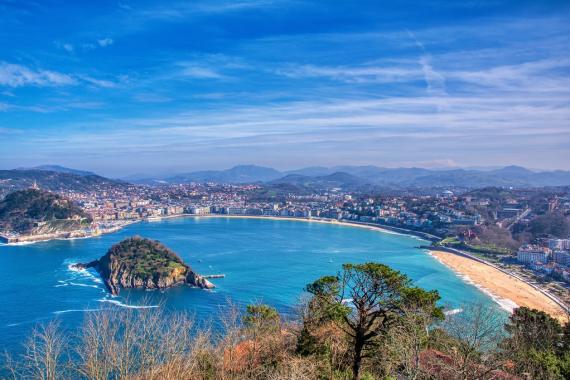 San Sebastián/Donostia
San Sebastián, or Donostia in Basque, is the capital city of the province of Guipúzcoa, in the autonomous community of the Basque Country. It has 180,000 inhabitants (over 400,000 including the metropolitan region), and is located in the Gulf of Vizcaya, 20 km from France.
Tourism is a mainstay of the local economy, as industry is scarce and is based in other areas of the province. The decision of the royal family to choose San Sebastián as a holiday destination was what sparked this activity, which also had an influence on the city's architectural design (the Maria Cristina Hotel and the Victoria Eugenia Theatre are good examples). The promotion of tourism continues and multiple summer festivals are held every year. Commerce has also been ever-present in the city's history, particularly in Avenida de la Libertad and the nearby area, which boast a large number of banks and major stores.