Alphatrad Ulm specialises in translations, interpreting and proofreading services, multilingual transcriptions, voice-over services and subtitling. The company belongs to the Optilingua International Group, which has subsidiaries in 12 European countries, and has over 40 years' experience in translation and linguistic services.
Our committed translation network is the only one of its kind in Europe and it caters to 35,000 customers worldwide. The group has global links with 3,500 professional translators specialising in numerous areas of business, and working in the countries in which the relevant languages are specifically spoken. We also provide services in more than a hundred languages in Europe, North and South America, the Middle East and Asia, with local translation rates allowing us to offer the most cost-effective service around.
Interesting facts about the city of Ulm
The university city of Ulm has acquired a presentable, but nonetheless respectable degree of popularity, primarily due to the Gothic Cathedral whose steeple is the highest in the world at 161.53 m. Together with Neu-Ulm and its approximately 170,000 inhabitants, the city forms one of Germany's cross-border dual city centres (the state border is between Baden-Wuerttemberg and Bavaria).
Governmental representatives of the city of Ulm have formed an agreement with 15 other Danube cities under the motto: "The Danube and its cities - a European network of the future", in which they are committed to sustaining cross-border co-operation. These cities include Bratislava (Slovakia), Budapest (Hungary), Vukovar (Croatia), Novi Sad (Serbia), and Vidin (Bulgaria).
Ulm has become an important location for companies in the electronics industry, particularly for the commercial vehicle industry and for companies manufacturing hunting and sports weapons. Some of its major corporations include Airbus Defence and Space, Deutz AG, IVECO, and J. G. Anschütz GmbH, which specialises in hunting and sports weapons (e.g. for the "biathlon" event).
Albert Einstein, who was born in Ulm, once said, "The city of one's birth informs one's life in as unique a manner as the origin of one's mother. We also have our birth city to thank for a part of our character. So I remember Ulm in gratitude, since it combines noble artistic tradition with a simple and healthy nature."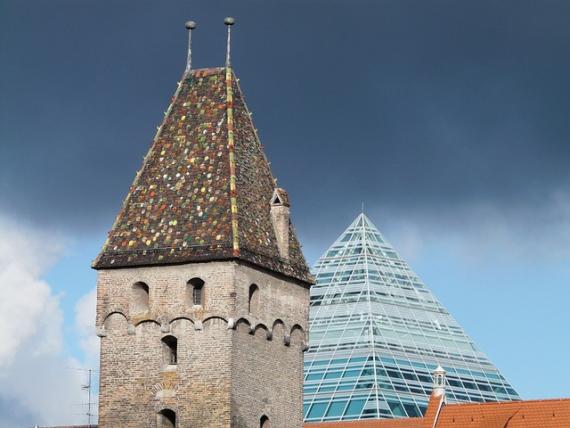 Alphatrad Ulm
Magirus-Deutz-Straße 12
89077 Ulm
Professional Translation Services
and receive an answer within 24-48 hours
Choose the service you require
Get a quote
Confirm and receive your order