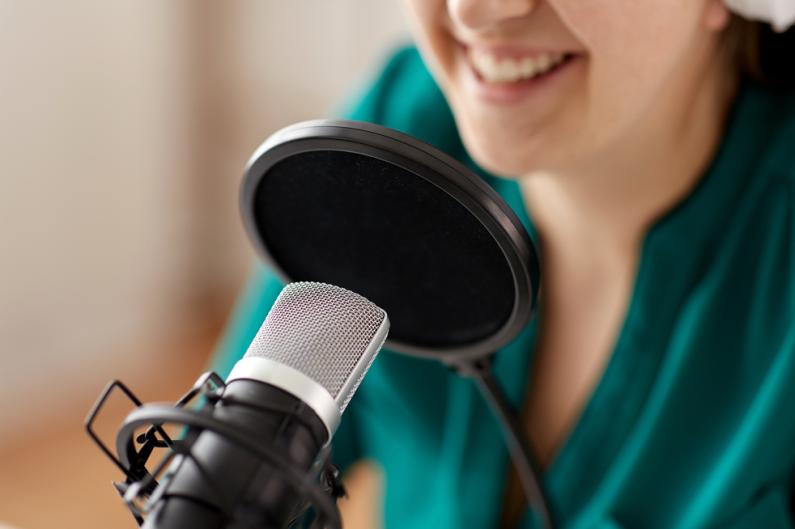 Professional Voice Over Services
Are you looking for a professional voice over in Japanese? You should take certain things into account when you are looking for the ideal provider, and you should ensure that the professional has the specific key qualities and skills you need.
What skills should a Japanese voice-over professional have?
Regardless of the language into which they are dubbing, all voice-over professionals need to have certain skills to give you a high-quality result.
For example, a Japanese voice-over professional must have perfect elocution and diction, as well as fluency. They must also be able to adapt their voice and tone to the type of content, which means they must be good listeners, creative, flexible and professional.
How to choose a Japanese voice-over professional?
It is important to take certain things into account when you are choosing a Japanese voice-over professional.
First of all, it is essential to use a native Japanese speaker. This is the only way to ensure you receive an authentic accent-free result.
In addition, it is important to consider the region of origin as well as the type of dialect spoken by the professional, because there are many Japanese dialects, which differ in phonology, lexicon and grammar. As a reminder, standard Japanese, hyôjungo, is the most widely used language variant throughout the country.
Should you choose a woman's voice, a man's voice, a young adult's voice or a middle-aged person's voice? Choosing the right person for your voice-over is important.
It is best to select the voice that best suits the profile of your target audience. You should take into account the type of content to be dubbed into Japanese: for example consider choosing a calm and serene voice for a corporate video or a corporate film; a dynamic, cheerful and convincing voice for a promotional video or a TV commercial; or a mature voice for an audio guide, a telephone announcement, or an audio book...
Finally, it is important to ensure that the Japanese dubbing is done in a professional recording studio, with state-of-the-art equipment, headphones and high-end microphones. This will ensure you receive impeccable sound quality.
The safest way to guarantee the professionalism and quality of your voice-over is to use a professional and reputable voice-over agency. Why not check out our recording samples produced by professional Japanese native speakers, so you can choose the voice-over that best suits your needs?
Japanese Voice-over Services FAQ
It is difficult to give an exact price for a voice-over, as rates vary greatly from one professional to another. The price also depends on the country and the specificities of the service. The rates are generally dependent on the amount of sound time required.
You should use a Japanese voice-over professional if you want to broadcast audiovisual content to a native Japanese-speaking audience.