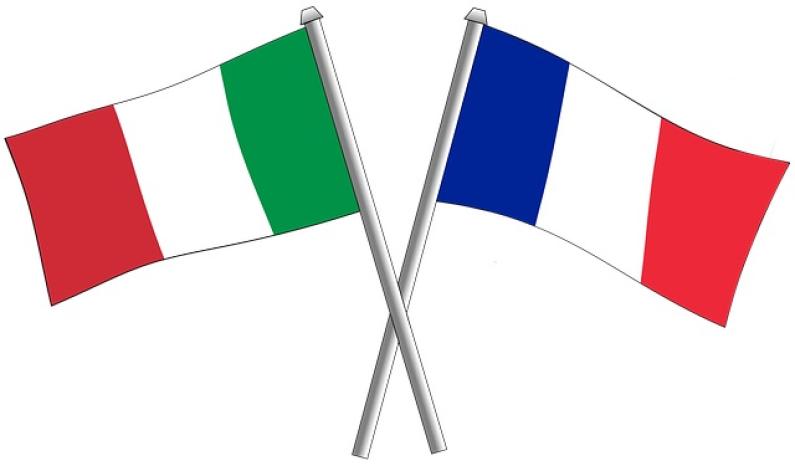 Business News
Although France and Italy are similar in many ways, there are a number of major differences between the two countries, whether in terms of their cuisine, their social lives or in the world of work. Here is an overview of the main cultural differences between France and Italy.
Italy and France: cultural differences surrounding food
Both France and Italy are renowned for their world-class gastronomy, with culinary specialities unique to each country. In restaurants there any many cultural idiosyncrasies between the two countries...
How menus are made up
In France, restaurant menus are generally divided into four as follows:
The apéritif
The entrée (or starter)
The main course
The dessert.
If you go to a restaurant in Italy, however, you will quickly notice that the menu is quite unique and is divided as follows:
The antipasto. This is the equivalent of a starter and is a more substantial appetiser than the French aperitif
The primo piatto. This is a first course such as pasta, risotto, gnocchi, polenta
The second piatto. This is the second course and is often the main course (such as meat or fish.) with or without side dishes (vegetables, chips or salad, presented on another plate)
Dolce: This is the dessert; the sweet note that comes at the end of the meal.
As in France, it is common in Italy to have cheese before dessert, and to finish the meal with a digestif or a strong coffee.
Tipping
Tipping in restaurants is not obligatory in Italy or France, as service is included, but it is often respected in both countries. In restaurants, the tip is rarely more than €2.50, except when the bill is particularly high. In Italy, an additional tax of about 10% must also be taken into account in some restaurants. This is the price of the cutlery and bread (pane e coperto). This may come as a surprise to the French, as this tax does not exist in France.
Paying a tip for a taxi, is less common in France than in Italy, where it is customary to round up the fare. Of course, in both countries, the tip amount varies according to the quality of the service received.
The supermarket
Italian supermarkets insist on customers using disposable plastic gloves when handling fruit and vegetables. When shopping at market stalls or in corner shops, you have to wait for the shopkeeper to serve you. In contrast, in France, self-service is more common in small grocery shops or markets.
Ways of communicating in Italy VS in France
Below are some cultural differences in the way people express themselves in France and in Italy and should be noted, to avoid faux pas in social interactions.
Expressivity in conversation in Italy and France
Italians are known to be friendly, expressive and lively in conversation with others. Italians are known for the warm way they express themselves, which is often accompanied by lots of gestures.  It is the same in some regions of France, but generally speaking, the French are more conservative with strangers, especially in large cities.
Kissing in Italy and France: what are the differences?
Kissing is a time-honoured practice in French culture. It is used to say hello and goodbye for example, between two people of the same family or between colleagues. In Italy, it is only used between people who are very close (friends, family, etc.).
→ Good to know: when Italians kiss each other, they always kiss the left cheek first, unlike their French neighbours who kiss the right cheek first.
Cultural differences in work between Italy and France
The working culture is fairly similar in France and Italy and any cultural differences are usually found more in the working hours.
In fact, in the central and southern regions of Italy, employees work from 8.30 am to 12.45 pm and from 4.30 pm to 8 pm! This long lunch break is taken to incorporate the traditional siesta ("sonnellino"), which many Italians still take on the hottest days of the year. In the north of the country, working hours are similar to those in France: 9 am to 1 pm and 2 pm to 6 pm.
Answers to your questions about Franco-Italian cultural differences
In Italy, using gestures is very important and there are about 250 different gestures that are used throughout the country! Some are specific to a region or town and only the local people understand them. Linguists believe that the tradition of using gestures whilst speaking; comes from the successive invasions Italy has experienced. These gestures would have been used to help communication.
The favourite Italian dish of the French is pizza. It is said to be the most popular dish in the world! Pasta is also very popular with the French, who eat it at least once a week, and consume on average around 8 kg per year.
There are approximately 40,170 French nationals living in Italy and most have moved there for study, work, retirement, or simply to enjoy the quality of life, the sun and the Italian culture.