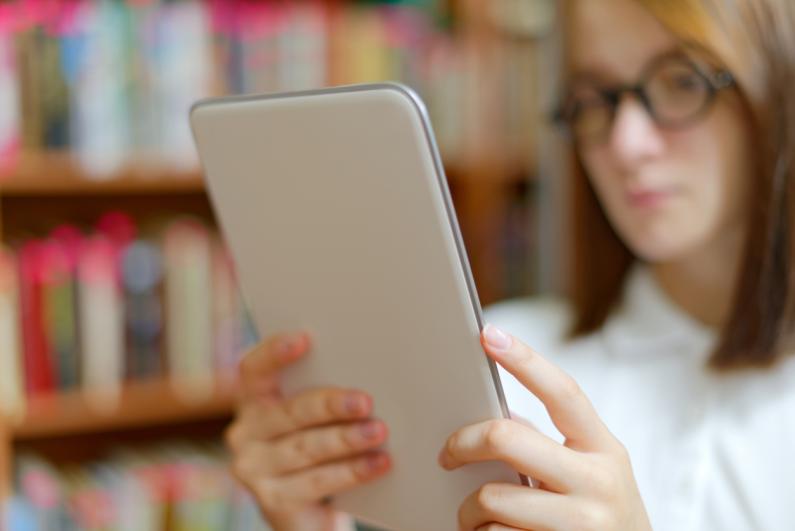 Marketing Translation Services
The e-book, or electronic book, is one of the most popular ways of showcasing digital content nowadays. If you want to distribute an e-book internationally, translation is essential. But how do you go about it? Who do you use? And, what are the best practices to follow? We tell you everything here.
What is an e-book?
An e-book, or electronic book, is, as its name suggests, a book published and distributed in digital form. The digital format of the e-book means that the content can be read on all kinds of electronic devices: tablets, e-readers, smartphones, and computers. It is a very simple process to distribute and sell an e-book. 
E-books can contain between 10 and 200 pages and can be accompanied by visuals, graphics, infographics, and illustrations.
Today, a wide variety of novels, academic or professional manuals, magazines, e-learning material, essays, cookbooks etc., are available as e-books.
For companies, a corporate e-book can also be perfectly integrated into a content marketing strategy. This high value-added content is an excellent way to attract qualified leads, to enhance brand image, to establish a company's authority with its customers and to distinguish it from its competitors.
Why translate your e-books?
It is highly recommended that you translate your e-book if you are targeting a multilingual audience or if you want to open your business to international markets.
Even if your customers are fluent in your language, translating your e-book into the language of your international readers creates a real bond of trust and proximity.
Alongside your company's other multilingual content, translating your corporate e-book into multiple languages will also allow you to attract international prospects. In the long run, translating your e-book can really boost your website traffic and increase your sales.
Using professional translators to successfully translate an e-book
While it may be tempting to translate your e-book yourself or via an automatic translation tool, it is not advisable! The translated content might not be of sufficient quality or be easy for your customers to read. A bad translation could also draw your company's legitimacy into question, could discredit your organisation and affect your company's entire image.
Translation is a complex process and a good knowledge of the language is not enough to produce a quality translation.
This is why it is essential to use the services of an experienced professional translator. Not only do they have a perfect command of the language pairing, but they also have extensive knowledge of the local culture and cultural subtleties.  A professional translator will be able to very accurately translate linguistic and cultural nuances, references and idioms.
You will receive a reliable, top-quality translation, which preserves your company's reputation and enhances your image: you can then sell and promote your multilingual e-book with complete confidence.
How to choose a translator for e-book translation?
Here are some tips for choosing a professional translator for e-book translation:
First of all, it is important to know that a professional translator should translate exclusively into their mother tongue: the native language should be the same as the target language.
Use a translator who specialises in the subject of the e-book, to ensure a perfect mastery of the terminology etc., which is specific to the sector.
Read the terms of the contract carefully and be aware of any royalties paid to the translator or translation agency when the e-book is sold.
If possible, ask to look at examples of work before signing the contract (especially for large volume e-books) to ensure you are happy with the quality and professionalism of the work.
E-book translation with Optilingua
At Optilingua, we translate corporate, commercial, promotional (product catalogues, presentation of services...) or educational e-books, whatever your sector of activity and the theme of the e-book (finance, health, technical, legal...).
We provide you with the services of a professional native translator, based in the country where the language is used and who specialises in the field of translation concerned.
Finally, to ensure quality before publication, the final document is proofread and validated by a professional proofreader.
Depending on your needs and budget, we can provide two types of translations:
A translation without DTP: text only translation (Word or PDF format) 
→ This is cheaper, but then you will have to adapt the layout of the translated e-book yourself.
A translation with DTP (desktop publishing)
→ Our translators work with graphic designers to adapt the layout of the translated document, while respecting the original aesthetic intentions: font size; line spacing; sizes of visuals and other graphic elements; spaces between paragraphs... This formula is more expensive but ensures you receive an e-book translation that you can use with complete confidence straightaway.
FAQ on e-book translation
The price of an e-book translation depends on many criteria such as the number of pages, the language pairing, but also the theme and the level of technicality of the digital book.
Translation with DTP (desktop publishing) is particularly recommended for translating e-books into Arabic, Asian languages (Chinese, Japanese, Korean...), or Russian. Indeed, as the alphabets are different, this can greatly affect the layout of the e-book (reading direction, format, line breaks, fonts...).
First and foremost, translate your e-book into the language of your main international audience. If you want to reach a larger audience, focus on the most common languages. English is a universal language and is essential.