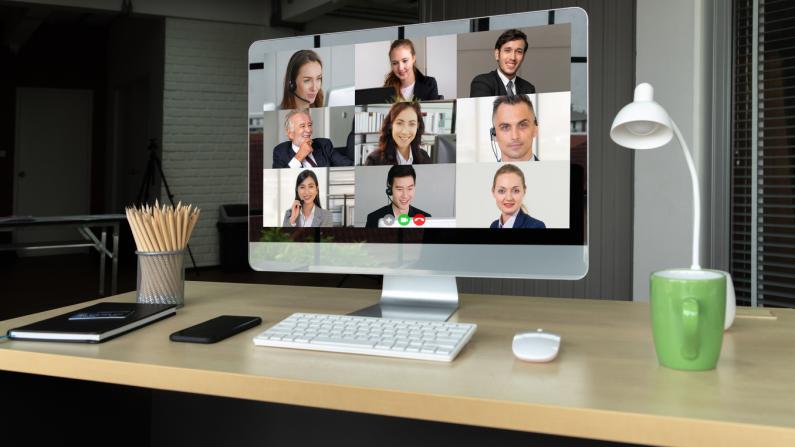 Professional Interpreting Services
As a result of the Coronavirus crisis, video conferencing has noticeably gained in importance, particularly with regards to online interpreting, also known as distance interpreting, which is being used more and more by companies. This type of interpreting offers an effective and fast alternative for your multilingual exchanges. Here is an overview of the main advantages.
What does online interpreting mean?
The name says it all: online interpreting is an interpreting service within the framework of a video conference. It allows you to log into a virtual conference using a computer, tablet, or smartphone, with live interpretation of the exchange between multilingual participants. This service can be extremely useful for internal meetings with multicultural teams and partners, as well as during your discussions with international clients.
The advantages of online interpreting
Online interpreting has numerous advantages. They include:
A reduction in costs
Online interpreting provides economic benefits. The interpreter does not have to travel, which means that the cost of the service is reduced.
A quality service
Contrary to what is sometimes believed, remote interpreting does not affect the quality of the service. For video conferencing, we use powerful software that provides excellent sound and image quality and enables full language immersion.
A remote interpreter is specially trained and is able to provide a dynamic, faithful and professional interpreting service to all of the participants in a meeting. It should also be noted that the remote interpreter will, of course, maintain absolute confidentiality with regards to the content of your exchanges.
Immediate availability for urgent requests
The only requirement that must be met to use this service is a stable Internet connection, to ensure a high level of responsiveness from the professionals. This will enable you to respond to urgent requests, such as last-minute meetings.
Greater flexibility
Furthermore, choosing the day, time, and of course the location is made easier, with online interpreting, as the service provider can be at home anywhere in the world.
A wider choice of interpreters
You have a wider choice of interpreters who can be located anywhere in the world. You can therefore take advantage of customised services and choose an interpreter who is specialised in your sector (medical, legal, financial, industrial, etc.) and fully understands your needs.
At Optilingua International we offer online interpreting (video or telephone interpreting) in a wide range of language combinations with specialist interpreters based in different parts of the world.