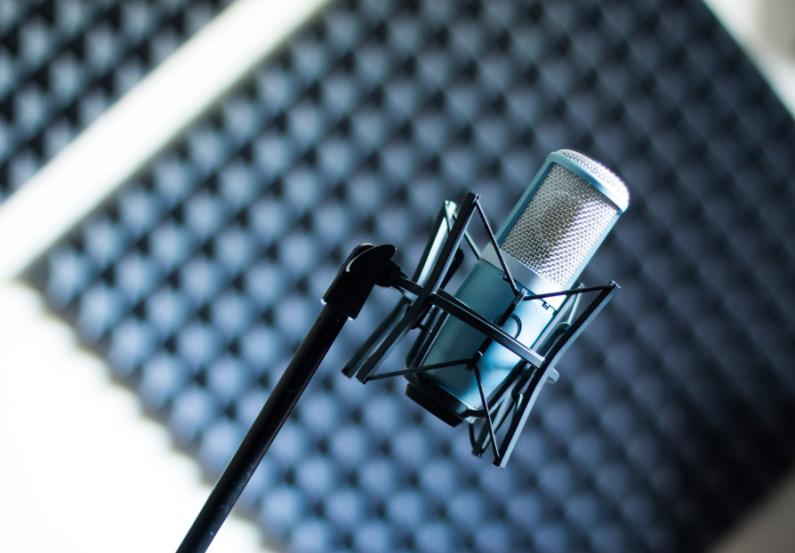 Professional Voice Over Services
Dubbing in foreign languages including prior translation of the voice-over artist's texts is nowadays required for many types of audio material, especially for business communication. Using a voice-over agency to produce multilingual recordings offers considerable advantages, including excellent sound quality and the individual attention of professionals.
When is foreign-language dubbing necessary?
Foreign-language dubbing is a very useful service for companies or institutions as part of the increased internationalisation of their products or services and their presentation needs, as well as for improving internal communication within multicultural teams. Foreign-language dubbing is a service that can be provided in very different ways, as illustrated below.
Audio book speaker
When recording audio books, it is vital that the assigned professional speaker must interpret the recording in the respective foreign language depending on the type and content of the audio book (children's book, scientific essay, novel, etc.). In all cases, the professional speaker should remain faithful to the original sound or the intention of the original recording.
Telephone messages in several languages
A company operating in several countries or targeting foreign-language customers may also want to use multilingual speakers to distribute messages in several languages.
Voice-overs in different languages for audiovisual media
If a company or institution produces videos internally, for example to present a product or service, additional dubbing in other languages by a sound studio may be required. Implementing a voice-over in English or another language (e.g. video suitable for YouTube) is also a common practice in the business world.
Why hire a voice-over agency?
Using a voice agency for multilingual recordings has many advantages.
Access to the latest equipment
Using a voice agency that has access to a wide range of professional studio equipment can greatly enhance the quality of the audio product. This includes studio microphones, headphones, mixing desk, effects units, fully soundproofed rooms with ideal acoustics and much more.
The equipment available in a recording studio, handled by experienced technicians, offers excellent audio results and a high degree of variability at the design level. The recording quality is usually much higher than in an average home studio, because of the investments that have been made in state-of-the-art studio technology and acoustically optimised recording rooms – this level of professionalism is usually clearly audible or tangible.
Professional advice
The use of a voice-over agency enables not only a technically high-quality recording environment but also the active implementation of this technology by experienced sound engineers.
Their know-how is a guarantee of quality, which will satisfy customers when it comes to the final result of the recording.
Their expertise ensures not only the smooth functioning of studio equipment and optimal recording quality, but also provides clients with a more goal-oriented listening experience. They provide technical expertise, offer innovative suggestions, and provide excellent communication and customer service. This often makes an audible difference.
Speedy but professional and efficient technical production
Commissioning a voice-over agency means entrusting the technical production to a team of experts who work professionally, carefully and purposefully. An audio recording of any kind requires excellent application knowledge of the available technology. Otherwise, the project can be delayed and can end up becoming more expensive.
As the person in charge, you will certainly want your project to result in a high-quality auditory product, all sound recordings to be produced efficiently and without delay, and to be optimally post-processed (post-production). Then the decision to use a professional voice-over agency is the right one.
Are you looking for a professional voice-over agency?
With us you can create sound recordings of the highest quality. Contact us now.