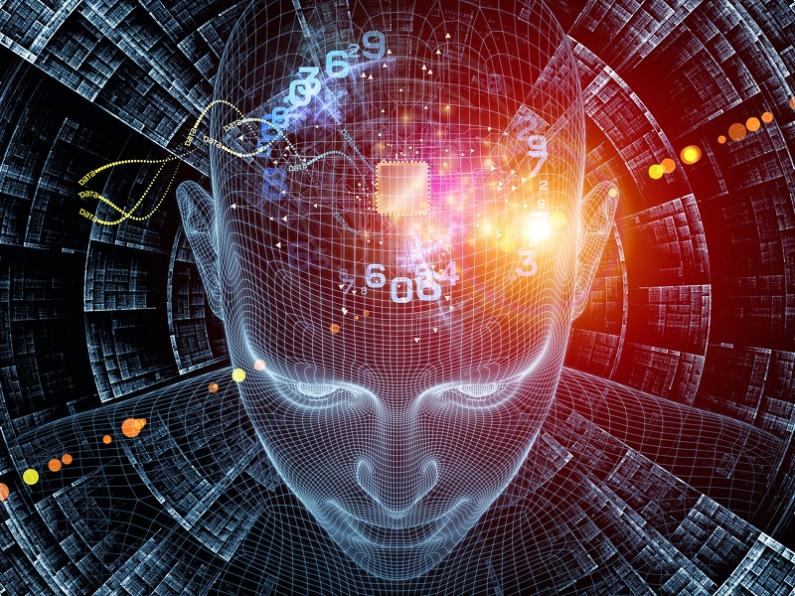 Specialized Business Translations
The automated translation of languages is not technically new.
The first search engines based on database-stored language elements have been around since the 1950s; since then, development has been rapid, especially after the establishment of the Internet with its now billions of users.
Neural-Machine Translation (NMT), which has been developing rapidly over the past 20 years, is currently the structurally most promising technology in the field of translation: The use of artificial intelligence (AI) distinguishes it clearly from the technical solutions of other translation tools available on the web.
As its name suggests, neural-machine translation uses artificial neurons that are networked with technologically advanced systems. The algorithms used in each case are able to "understand" the statements, ideas, and intentions contained in a (translation) text on the basis of the textual macro- and microstructures, to place them in meaningful correlation and to break down the context of the lexemes and idioms used with high accuracy.
All this is done in an amazingly short period of time. Therefore, a reliable integration of different terminologies, for example legal, technical, and any other specialist sources, can be achieved.
The use of neural translation technology therefore makes it possible for texts to be translated into different languages without any deviation from the author's intended meaning and message. The result is fluid, coherent, precise, and authentic – even if the document to be translated is content heavy.
This assessment may sound rather idealistic, as there may also be certain performance limitations...
Powerful neural translation systems usually use the most advanced innovations at the developmental level of AI and therefore guarantee high-quality texts, which they produce in "record time".
However, this technology area is not infallible. In order to achieve completely consistent translation results, each text version resulting from a machine translation must be checked and, if necessary, reworked.
And this is where the indispensable competence of professional translators comes into play – with their advanced post-editing skills. They will proofread the machine-translated text and check its meaning, will correct and optimise stylistic elements of the text, and will replace any AI-page misinterpretation with appropriate content and terminology.
Therefore, it is usually essential to use translators who specialise in the respective field. The use of professional translators offers a real guarantee of quality and allows the final version to be produced safely. This combination of "the best of technology and man" is immensely important for the development of neural translation. In fact, systems that use the Deep Learning mode are capable of continuous self-modification, but without detailed intervention by experts, there is no practical input.
Professional translators, especially native speakers of the target language, also add value by ensuring that documents retain the emotional and cultural nuances necessary to ensure a high-quality translation.
The know-how of the translation professional as an optimal quality guarantee for neural translations
The use of neural translation technology therefore, ensures considerable gains in productivity and a significant saving in time and costs – both in automatic (pre-) translation and in human post-processing.
Another advantage of using a professional translation service provider is the adherence to the confidentiality aspects of the text-based information.
Many, perhaps even most, of the freely available translation tools raise concerns about the protection of data. The observation of professional secrecy and comprehensive data protection by the translators is another important argument in favour of using an experienced and technologically innovative translation agency, such as Optilingua International with its excellent technical staff.
and receive an answer within 24-48 hours
Choose the service you require
Get a quote
Confirm and receive your order
FAQ about neural machine translation (NMT)
Neural machine translation (NMT) is a technology that emerged in 2014-2015, and which works with artificial intelligence. This mode of translation, which is much more advanced than machine translation, considers the source text as a whole, generating results that are much more relevant and consistent than literal machine translation. As with the human brain, neural translation can continuously improve as it receives new data.
NMT works thanks to algorithms and an artificial neural network, which reproduce the functioning of the human brain. The tool is therefore capable of self-correction, understanding the intentions of the translation and relating the different concepts retained from the source document. This innovative technology makes it possible to process large volumes of text with precision and speed.
Computer-assisted translation (CAT) refers to the use of translation software by a professional human translator. This translation memory software allows the comparison of translations stored and organised in a database created from previously translated texts. CAT is therefore there to help the expert translator, whereas machine translation generates the entire translated text via software (such as Google Translate), without human intervention.