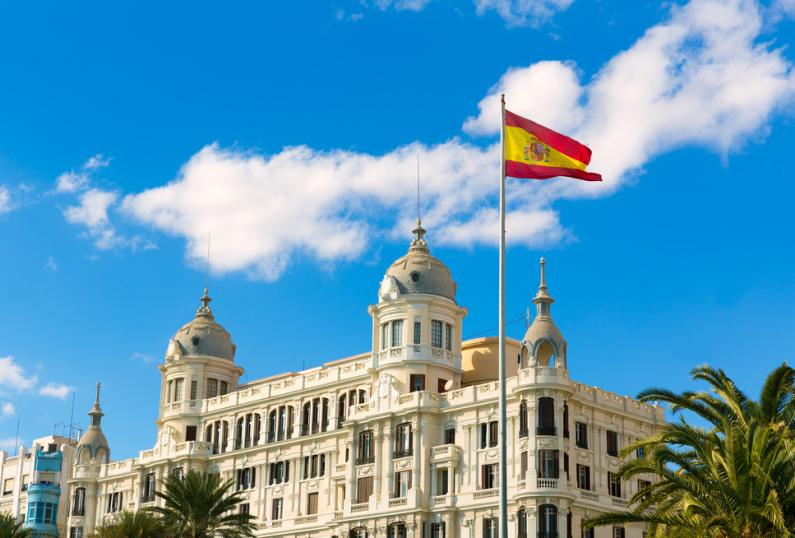 Business News
Developing a company internationally is often seen as an important step. Among the high-potential markets, Spain is a very favourable destination, whether you want to set up a branch, a subsidiary, a production site, or the head office of your company there.
The main advantages of setting up a company in Spain
Its strong economy
As the 13th largest economy in the world in 2021 and the 4th largest in the European Union in terms of GDP, Spain offers numerous growth opportunities for foreign investors and project developers. The country has 47 million inhabitants and therefore offers a very large consumer market for companies of all sizes and in all sectors. In addition, the Iberian Peninsula is home to a large number of skilled workers in cutting-edge fields.
Its global position
Bordering Portugal, France, Gibraltar and Morocco, Spain is a real gateway to both continents. Very open to the international market, the country is the 17th largest exporter and the 15th largest importer in the world.
Spain also enjoys very close links with Latin America (many Latin American companies are established in Spain), as well as with the Maghreb, with which it maintains strong economic relations due to its geographical proximity. Setting up in Spain therefore means opening up your company to many international markets and opportunities.
Its many growth sectors
In 2016, there were 3,232,706 companies, SMEs, start-ups, and large groups in Spain, 81.4% of which were in the services sector. In addition to the service sector, there are other competitive sectors in Spain such as tourism (it is the world's 4th largest tourist destination after France, the United States and China), the agri-food industry, new technologies, e-commerce, and cosmetics, etc. Spain is also Europe's 5th largest market in the aeronautical sector. Finally, on a European scale, Spain has the largest number of companies in the biotechnology sector.
Spain is therefore a particularly strategic destination for companies specialising in these sectors.
Its attractive taxation system
In addition, the Spanish market offers favourable tax conditions for companies domiciled in the country. For example, employee social security charges are around 6%, while employer social security charges are just over 30%.
Corporation tax varies from 15 to 30% depending on the company's turnover, which is much lower than in many other European countries. Furthermore, thanks to the intra-community VAT number issued to all EU companies, you could benefit from an exemption on certain products and services when trading with other European countries, whether importing or exporting to Spain for example.
Its excellent quality of life
In addition to its economic and entrepreneurial dynamism, Spain provides an ideal quality of life with its pleasant climate, rich cultural heritage, high-quality health and education system, and its privileged geographical location... It is therefore a good place to live and do business.
How to successfully set up in Spain?
To successfully set up in Spain, there are several preliminary steps that you need to take. First of all, you should carry out a thorough market study to assess the viability of setting up in Spain, including analysing the supply and demand of the Spanish market in your sector of activity, as well as the expectations, needs, and consumption habits of the Spanish public. In particular, you should explore the most favourable cities in which to set up your company, your commercial unit, or your branch, and to estimate the costs and what you need for this project.
The easiest way to establish a presence in Spain is generally to turn to an organisation, such as the Chamber of Commerce and Industry, that will assess the validity of your project, and will give you tailor-made advice to help you adapt your positioning strategy according to the market. They will also help you with the administrative and legal procedures for setting up and help you with the development of your offer on the Spanish market.
Finally, you should use the services of a professional translator at every stage. This is essential to simplify exchanges with local partners and to help you carry out the various administrative procedures. For example, you may need to translate marketing, commercial, financial, and legal documents. In this case, you will need a translator who specialises in this type of translation. Furthermore, if local authorities require certified translations of official documents, you will need to use a sworn translator.
In addition to Castilian, the official language, Basque, Catalan and Galician are among the other languages used in Spain's communities.
and receive an answer within 24-48 hours
Choose the service you require
Get a quote
Confirm and receive your order
FAQ about setting up a business in Spain
There are many Spanish cities that are very attractive to entrepreneurs. Barcelona and Madrid, for example, are among the most dynamic European cities. Other major Spanish cities include Valencia, Seville, Malaga, Bilbao, Alicante, Murcia and Las Palmas de Gran Canaria.
When setting up a business in Spain, you need to obtain an NIE number (número de identificación de extranjeros). This identification number is compulsory for foreigners who wish to set up a business or move to Spain. You need the NIE to rent accommodation, obtain a social security number, open a bank account, enrol in a school, pay taxes, etc. You will have to apply for it at the local police station in the city where you wish to settle.
The "autónomo" status in Spain is equivalent to a self-employed status and is ideal if you wish to start a self-employed activity as there are not too many complex procedures. To benefit from this status as a foreigner, you will need to obtain an NIE number, register with the social security system and make a declaration to the tax authorities.