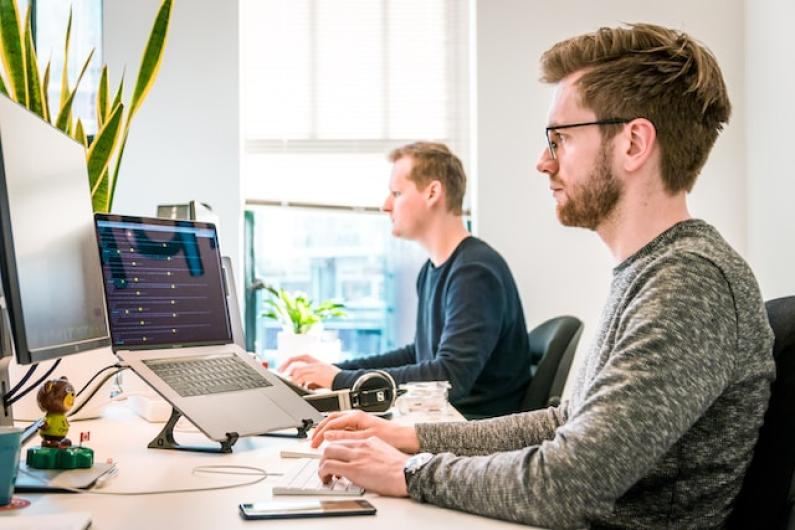 Business News
There are several translation methods available to you when it comes to translating a text from English into European or Brazilian Portuguese. How do you choose between these different techniques? How can you find the best translator and guarantee a reliable, high-quality result that preserves your company's reputation?
Why do you need to translate a text from English into Portuguese?
English to Portuguese translation might be needed if, for example, you are setting up a business or for an internationalisation project in a Portuguese-speaking country (Brazil, Portugal, Cape Verde, Angola, etc.), a commercial partnership with a Portuguese-speaking partner, or to facilitate communication with multicultural teams, etc.
Translating content from English into Brazilian Portuguese or European Portuguese is also essential if you want to extend your offer to the Portuguese-speaking market. There are no less than 252 million Portuguese speakers spread over three continents and Portuguese is the official language of Portugal, Brazil, Cape Verde, Equatorial Guinea, Angola, Mozambique, and East Timor. Portuguese is also the most widely spoken language in South America (Brazil is home to almost half of the continent's total population).
Therefore, translating your content from English into Portuguese may be an important step if you would like to develop your business internationally. It is also an excellent way to strengthen your competitive edge and attract new customers, who will appreciate discovering content in their native language!
Which translation method should I choose?
There are several English to Portuguese translation methods that you can choose from:
Machine translation (MT)
Google Translate, a well-known automatic translation software, allows you to translate a text from English into Portuguese for free – there are others such as DeepL, Linguee, etc, as well. However, it is important to note that this type of tool is not 100% reliable, can be clumsy, can generate inaccuracies and the final result is generally tedious to read, as the translation is carried out literally and usually word for word. The use of machine translation should therefore be limited to translations intended for personal use, so as not to damage your company's reputation.
Neural translation with post-editing
Neural translation with post-editing combines artificial intelligence (AI) with the know-how of a professional human translator. The English text is first translated by AI into Portuguese, thanks to the use of artificial neurons, then post-edited, proofread, and corrected by a professional native Portuguese translator.
The professional translator
To guarantee the reliability of your translation from English into Portuguese, the safest thing to do is to use a professional translator. You should choose a native translator from your target country as there are many grammatical, spelling, and lexical nuances between Portuguese from Brazil, Portugal, etc.
Here are some examples of differences between Brazilian and European Portuguese:
|   |   | Portugais brésilien |   | Portugais européen |
| --- | --- | --- | --- | --- |
| Refrigerator |   | Geladeira |   | Frigorífico |
| Mug |   | Xícara |   | Chávena |
| Suit |   | Terno |   | Fato |
| Bus |   | Ônibus |   | Autocarro |
| Ice |   | Sorvete |   | Gelado |
| Reception |   | recepção |   | receção |
| You |   | Você |   | Tu |
At Optilingua, we have experienced native-speaking professional translators who can translate your documents from English into Portuguese. We can translate all types of content including marketing or sales content (catalogues, product sheets, flyers, etc.); websites; legal documents (contracts, notarial deeds, etc.); medical documents (reports, medical notes, etc.); technical documents (manuals, instructions, etc.); financial documents (audit reports, risk analyses, etc.). We can also entrust your legal documents to an official translator: this sworn translator will translate and authenticate your document to certify its legality if required by the local administrative authorities.
and receive an answer within 24-48 hours
Choose the service you require
Get a quote
Confirm and receive your order
Answers to your questions about English-Portuguese translation
There are a few criteria you should consider when choosing an English-Portuguese translator such as their level of experience; country of origin (Brazil, Portugal, Angola, Mozambique, etc.); specialisation (legal translator, medical translator, official translator, etc.); commitments in terms of confidentiality and their ability to meet deadlines, etc.
To guarantee the quality of the translation from English into Portuguese, you should always choose a native translator from your target country, who will have a perfect understanding of   the cultural nuances specific to each variant of Portuguese.
To carry out a sworn translation (or official translation) from English into Portuguese or vice-versa, for example if you are setting up a business abroad, you should use the services of a sworn translator. Sometimes, you may need a sworn translator for authentication of official documents such as birth certificates, marriage certificates, passports, criminal records, driving licences, marriage certificates etc.
The price of a translation from English into Portuguese varies according to factors such as:
The translation method used (human translation, neural translation with post-editing...)
The service provider (translation agency, freelance translator, etc.)
The number of words to be translated
The degree of technicality of the document
The nature of the document to be translated (financial, commercial, marketing, medical, legal, etc.).
Contact us for a no-obligation quote for your English-Portuguese translation.