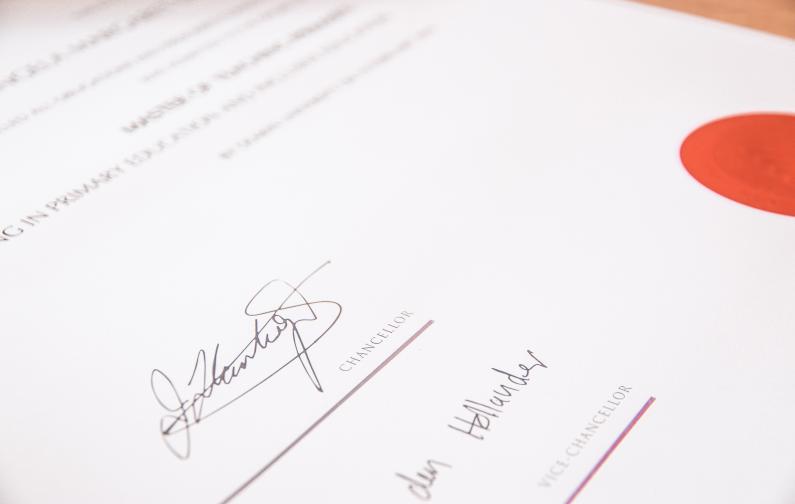 Specialized Business Translations
To have a birth officially recorded, you need to follow a specific administrative process. In some cases, you may also need to have a birth certificate translated. To help you, Optilingua outlines below what you need to know about getting a birth certificate translated.
What is a birth certificate?
As well as providing information on the place of birth, the birth certificate shows the sex of the newborn child and the identity of the parents. It is kept by the responsible regional authority, which can usually issue a certified copy for a fee. A birth certificate is required for marriages, for example, but is also needed for other official procedures. In some countries, a child can only obtain a passport on presentation of the parents' birth certificates. Similarly, official proof is often required for insurance purposes or for examinations.
When should a birth certificate be translated?
As long as a person remains in their country of birth, translations of birth certificates are rarely necessary. However, there are many instances when you might need a translation of a birth certificate for presentation to the authorities abroad. Here are some examples of situations that may require a birth certificate to be translated:
Expatriation
Applying for a visa in a foreign country
A wedding abroad
Studying abroad
Legal or administrative transactions (passport renewal, request for an extract from a family record book, divorce certificate, etc.) with multilingual contacts
Application for naturalisation
How do I get a birth certificate translated?
Depending on the country, you will either need a sworn translator (this is the case in Belgium, Luxembourg, the Netherlands, Denmark, Italy, Germany, Spain and France) or a notarised translation (this is the case in the United Kingdom, Portugal and Switzerland) to have a birth certificate translated.
Legalising a translated birth certificate or affixing an apostille
In some cases, foreign authorities may ask for the birth certificate to be authenticated before it is provided to the relevant authority, in order to certify its legal value abroad.
This authentication process can take the form of an apostille or legalisation. Authentication of a birth certificate by apostille is simpler and quicker than legalisation.
Costs of a certified translation of a birth certificate
The costs of certified translations of birth certificates vary and the price and the processing time depend on various factors such as:
language combinations
requested delivery time
text volume
type or difficulty of the text
It should also be noted that translations of short texts (often the case with a birth certificate) are usually charged at a minimum amount. Additional costs may also be incurred for sending the translation.
You want to have a birth certificate translated?
Our translation agency can translate birth certificates from many languages and we work with translators or notaries who are authorised to issue an official translation. Since regulations in individual countries can vary, we require accurate information to calculate prices and the costs you will incur. It is particularly relevant when considering the target language into which a translation is to be made. Please use our online form to contact us for a no obligation quote.
and receive an answer within 24-48 hours
Choose the service you require
Get a quote
Confirm and receive your order
FAQ on the subject of certified translations of birth certificates
It is difficult to say without checking the documents. The price of certified translations of birth certificates depends on several factors, including the language, complexity and length of the source text.
Of course, your documents and data will be treated confidentially. If you wish, our translation agency can sign a confidentiality agreement.