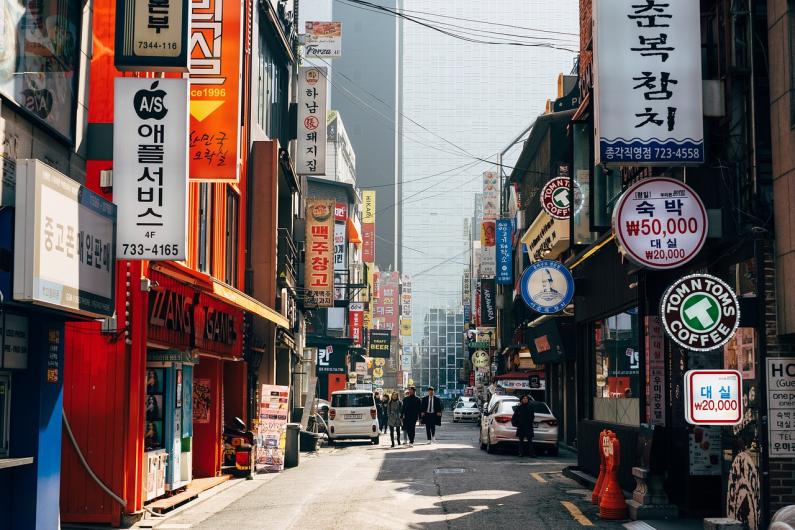 Business News
Exporting to Asia is a good investment choice for European companies. They have access to a booming market with emerging countries such as Vietnam and India, but also to China and Japan, respectively the second and third largest economies in the world in terms of GDP, after the United States (Source: Statista). Here is an overview of the main steps to take in the Asian market.
Why export to Asia?
There are many reasons why you should consider exporting your business to the Asian continent:
The Asian economy is booming and is home to many emerging countries with a growing GDP
The import of European products is popular in Asia as products from Europe are seen by many as a guarantee of quality and prestige
Asia has the most Internet users, with 2.8 billion, according to the website Internet World Stats, which is particularly conducive to the development of e-commerce.
How to export your business to Asia?
Here are some key steps to follow to successfully export your business to Asia:
Research the Asian market
Before considering exporting your business to Asia, you should carefully research the Asian market, determine the target countries, and understand the economic dynamism of each region involved in the project.
Each country has its own economic ecosystem and demand can vary drastically depending on the type of products offered. For example, Thailand, Vietnam, and Malaysia import the most cosmetics and perfumes made in Europe. Other countries, such as Indonesia, import mainly computer, electronic and optical products. Whilst others, such as Japan, are keen on importing food and luxury goods.
Adapting your offer to specific Asian countries
To export products to Asia, you should be prepared to adapt your offering to the local customer base, because consumer tastes and buying habits vary from country to country. Things such as cost and feasibility of transport must also be considered.
Adapting your communication to the country you are targeting in Asia
The marketing set up must also be adapted according to the target country, as advertising and communication codes differ greatly from one region to another. Whether you are a start-up or an SME, etc. you should enlist the help of marketing experts and establish a tailor-made communication strategy for exporting products to Asia.
Find a professional translator
Cultural differences and language barriers can make it difficult for European business owners to communicate with their business partners in Asia. This is why it is essential that you use the services of a professional translator to communicate effectively with the commercial players in the importing countries, but also to comply with the requirements of the local authorities in the context of administrative, banking and tax procedures...
Our translation agency Alphatrad can provide you with a large pool of specialist professional translators from and into all Asian languages (Mandarin, Cantonese, Japanese, Taiwanese, Thai, etc.).
Where to export to Asia?
Here is a list of the best countries to export your business to in Asia:
China
As the world's second largest economy and Asia's largest economy, China provides great opportunities for European entrepreneurs.
Taiwan
Taiwan's economy is stable and even saw a peak in growth in 2020 with +3.11% GDP, making it a safe country for entrepreneurs wishing to export their products.
Thailand
Having experienced rapid economic development over the past decade, Thailand is a country of the future for international exporters.
South Korea
The openness of this country and its economic dynamism are a godsend for exporting.
Hong Kong
European products are popular in Hong Kong, so this provides an obvious commercial opportunity for European companies.
Vietnam
With a stable economic growth of approximately +6% of GDP per year, Vietnam is a country with a future for import-export players.
Malaysia
Malaysia is becoming a high-income country and is enjoying rapid economic growth. The Malaysian market is therefore a safe bet for companies wishing to expand their offering.
India
The country's rapid economic development is creating a large middle class and an ever-expanding consumer market.
Indonesia
As the largest economy in South East Asia, Indonesia is a very good prospect for companies wishing to enter the Asian market.
Japan
Japan is well known to European investors. With the success of trade between Europe and Japan continuing unabated, the Land of the Rising Sun, as it is known, is one of the main countries to export to in Asia.
and receive an answer within 24-48 hours
Choose the service you require
Get a quote
Confirm and receive your order
Our answers to your questions about exporting to Asia
Exporting to the Asian market is an excellent investment opportunity for international companies. This is a fast-growing region of the world, with many emerging countries constantly looking for imports, especially from the European Union.
China is the world's second largest economy, with a population of 1.4 billion. The Chinese market is a very large consumer market, conducive to entrepreneurship. It is therefore very attractive for exporters that want to expand their customer base and develop their business internationally.
Exporting products abroad allows you to increase your turnover and extend your offer to the largest possible number of people. To succeed in exporting your products, you need to know the market, adapt your offer if necessary, have a good relationship with your local partners, and communicate with the help of specialist professional translators.