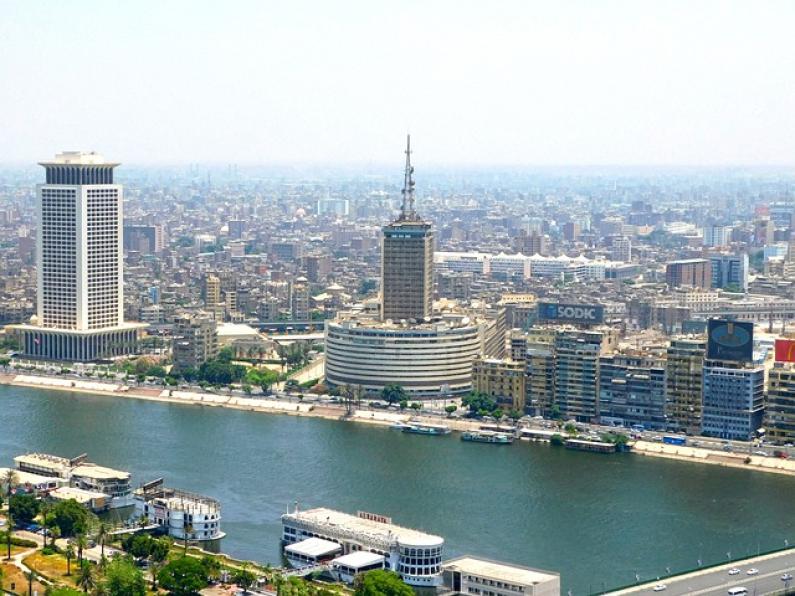 Business News
An ideal geographical location, strong economic growth, simplified procedures for setting up a business... Egypt is, in many ways, a very favourable destination for foreign investors. Here are 5 good reasons why you should invest in Egypt.
Strong economic and demographic growth
Egypt has one of the most dynamic growth rates in Africa. The country's GDP is the second largest in Africa (USD 403 billion in 2021) and Egypt is one of the few countries to have recorded a positive growth rate during the health crisis (Source: tresor.economie.gouv). The country is one of the "African lions", alongside South Africa, Nigeria, Morocco and Algeria: five powers that together account for 60% of African GDP (Source: Statista).
Demographically, Egypt is also growing rapidly, with 104.26 million inhabitants in 2021, according to WorldData.com, making it the most populous country in the Arab world.
Strategic geographical position
Egypt is located at the crossroads of three continents and also boasts an excellent geographical location, close to major strategic routes such as the Suez Canal. For European investors, this African country also has the advantage of being accessible in a few hours by air from major European cities.
In addition, the country has a strong cultural influence in the Arab world and a unique historical heritage.
Business friendly destination
Very business friendly, Egypt is also a favoured destination for foreign investors. Following numerous reforms in recent years, the country has sought to reinforce the presence of European investors.
In particular, the government has introduced tax exemptions (for corporate income tax, income tax, and customs duties) and has greatly facilitated administrative procedures. Setting up a company in Egypt can be done in as little as three days.
Many investment opportunities
Egypt also benefits from a diversified economy, based on buoyant sectors, offering a wide range of investment opportunities to foreign investors in high-potential areas: agriculture and the agri-food industry, tourism, transport, gas, telecommunications, education, health, renewable energy, finance, manufacturing, real estate and construction, the oil sector, wholesale and retail trade, etc.
As an investor in Egypt, you will also benefit from a low-cost, skilled workforce.
Popular tourist destination
As one of the most popular tourist destinations in Africa, Egypt offers great opportunities for any investors that want to set up a business in real estate in particular. Major cities such as Cairo, Aswan, and Alexandria are experiencing ongoing development, and tourist towns such as Sharm El Sheikh, Hurghada, or El Gouna can offer numerous real estate programmes with new, prestigious properties on the edge of the Red Sea, and at more affordable prices than in most European countries.
How to invest in Egypt?
There are a number of key steps you need to follow to invest in Egypt:
> Clarify your investment project
First of all, take the time to carefully define your project: is it a real estate purchase, a company internationalisation project, a product export project, or the setting up of a subsidiary? Depending on the objective, the actions you need to take and the administrative and legal procedures will be different.
> Learn about the local market
It can be very difficult to carry out an investment project abroad if you do not know the market well. To better understand the opportunities, risks, and possible challenges, you should carry out a careful analysis of the market (economy, growth sectors, political situation, etc.), the demand (typology of the target, cultural habits, consumer habits, needs, etc.,) and current available offers. Carefully analyse the local market, new trends, and available opportunities, as well as the administrative procedures and legal regulations in force locally, to successfully complete your investment project.
> Use professionals
To carry out an investment project in Egypt, you need to work with qualified professionals: an investment assistance agency; a notary; a lawyer...
You will also need to use a reliable and professional translation agency to translate the documents required for your project.
Indeed, for a real estate transaction or a project to be set up abroad, you will need the translation of many different documents in order to communicate with the various stakeholders (investor, bank, notary, real estate agency, etc.) and to comply with the requirements of local authorities. These include business plans, identity papers, marketing and sales materials, legal and financial documents, etc. At Alphatrad, we have a large pool of professional translators who specialise in the language pairings concerned (English-Arabic, French-Arabic etc.) and in the sector of activity targeted by the translation (real estate, finance, retail, industry, etc.).
and receive an answer within 24-48 hours
Choose the service you require
Get a quote
Confirm and receive your order
FAQs about investing in Egypt
Before buying a flat or house in Egypt, you should find out in advance about the banking, tax, and regulatory requirements. You should then seek the assistance of a local real estate agency to help you find a property that suits your needs. It is also important, before taking any steps, that you clearly define your project and its objective for example the purchase of a pied-à-terre for retirement, a seaside villa for a second home, a flat for rental investment, etc.
Egypt benefits from a wide variety of promising economic sectors, with strong potential: agriculture, agri-food industry, tourism, transport, gas, telecommunications, education, health, and renewable energies etc. The tourism sector is particularly dynamic and is very popular for foreign investors. There are also many opportunities for real estate investment in Egypt.
The choice of which city to invest in depends above all on the purpose of your project (creation of a company or a subsidiary, rental investment project, purchase of a second home, etc.). Cairo, Alexandria, Luxor, Hurghada, and Sharm El Sheikh are particularly popular with expatriates and investors from all over the world.