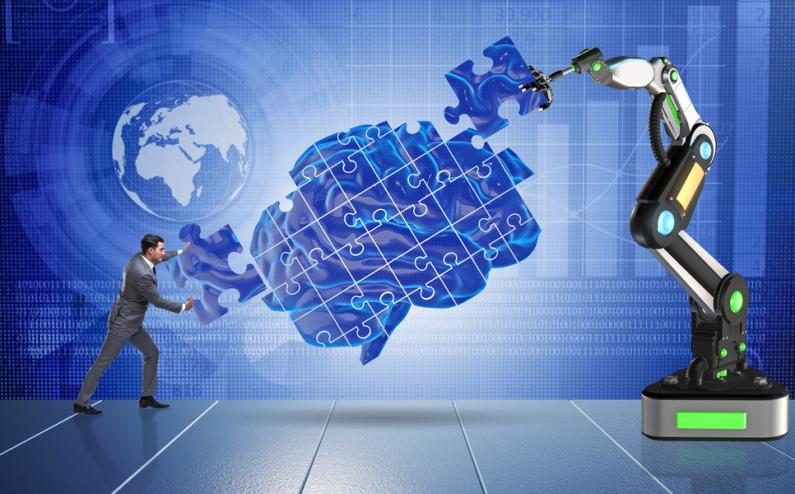 Specialized Business Translations
It is estimated that around 79% of translators offered proofreading and correction services, including post-editing of machine translations, in 2022. This post-editing work consists of a professional review of content generated by artificial intelligence. Find out how MTPE works, its advantages, rates and specific features.
What is MTPE?
MTPE consists of a complete review of translated content by software. This work is carried out by a professional translator, whose aim is to optimise the quality and accuracy of the document concerned, taking into account the following:
The context of the text
Grammar and spelling mistakes
Syntax
Editorial style
The relevance of the terms used in the target language in relation to the source language (misunderstandings, incorrect terminology, etc.)
Thanks to technological advances such as deep neural networks and continuous improvement (CI), artificial intelligence (AI) has become increasingly effective in text translation.
The advances in machine translation have led to the emergence of post-editing, which ensures high-quality content without the need for a full manual translation by a human translator.
Machine translation post-editing: all the benefits
For small businesses and private individuals, using machine translation post-editing services to complement machine translation is a cost-effective option that can handle a large volume of text in a very short time.
With post-editing, you benefit from the speed of machine translation, without compromising on the quality of the content. The post-editor maintains the stylistic consistency of the translated document, considering the cultural nuances inherent in the target language. Thanks to their solid linguistic and writing skills, they also correct any errors that are inevitably generated by the machine translation software.
This post-editing work is essential for processing automatically generated translations, to improve the content. This is particularly important (for a company's reputation and brand image) when the final document will be shared with various stakeholders such as customers, providers, employees, etc. Post-editing is also essential for important technical documents  such as medical, financial, legal translations, etc.
Light post-editing and full post-editing: what are the differences?
Some translation services with post-editing distinguish between two types of service: light post-editing and full post-editing. With each method, the approach used by the post-editor will be different.
Light post-editing
The main aim of light post-editing is to make the necessary corrections so that the automatically translated text can be properly understood and flows smoothly. This service focuses primarily on the grammar, syntax, punctuation and structure of the content being proofread.
With light post-editing, the original text is only modified slightly and therefore requires less work from the MT post-editor. This is generally the most economical choice for the customer. This type of post-editing is frequently used for content with general themes.
Full post-editing
Full post-editing aims for a translation of the highest possible quality, as close as possible to the work of a human translator. It is the preferred method for legal, medical, scientific, financial documents, etc., or for text that needs to be linguistically very accurate. It involves careful and meticulous examination of each automatically generated segment.
With full post-editing, the MT post-editor may make significant structural changes. This may involve reorganising and modifying sentences or even entire paragraphs in the document. The MT post-editor will ensure that each translated word faithfully reflects the meaning and intention of the source text. Full post-editing is more expensive than light post-editing because it requires extensive and exhaustive human intervention. It is more time-consuming and the post-editor needs to have solid linguistic skills as well as being able to show care and attention to detail.
How can I find a MT post-editor?
You can find a suitable MT post-editor by using a translation agency. Many freelance professionals also offer their services on online platforms dedicated to freelancers.
-> Good to know: the choice of post-editor depends on a number of criteria, such as the complexity of your project, the nature of the translation and your budget.
How much does a MTPE cost?
The cost of a MTPE varies. Generally speaking, using AI will be 30% to 60% cheaper than a job done entirely by a human translator. For example, where content translated from French into English would cost around EUR 0.12 (+ VAT) per word when you use a human translator, using a mixture of AI and MT post-editing would cost between EUR 0.05 and EUR 0.08 (+ VAT) per word.
However, the amount charged will depend on the technical nature of the content, the languages involved, and the delivery times requested by the customer.
AI: what does the future hold for post-editing?
AI is now having an impact on every sector, and the translation industry is no exception. The future of MTPE is therefore closely linked to that of AI, whose performance and accuracy are improving all the time. It is therefore very difficult to predict exactly how accurate future AI and machine translation software will be.
However, it's a safe bet that human intervention will always be necessary to revise automatically generated texts, with post-editing. MT post-editing could even gain in popularity over the years, as more and more professional translators offer this as part of their services.
and receive an answer within 24-48 hours
Choose the service you require
Get a quote
Confirm and receive your order
FAQ about MTPE
DeepL is considered to be the most powerful and advanced tool on the online translator market at the moment. Available in 26 languages, it can accurately capture the context of the sentences to be translated.
MTPE involves a thorough revision of a machine translation. It is carried out by a human translator, who is responsible for improving the quality and accuracy of the translated content.
To automatically translate a text into French, you can use Google Translator, Microsoft Translator or DeepL etc. For a 100% reliable translation, however, we recommend using the services of a translation agency.