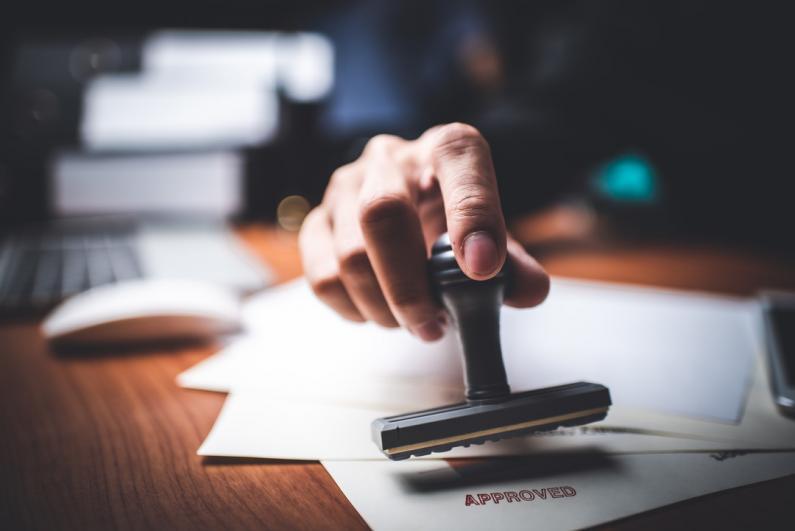 Specialized Business Translations
Among the many types of translators, the official translator (also known as a sworn or certified translator) occupies a special place. They are experts whose documents have indisputable legal validity. But how do you find these translation professionals and when should you use them? Here you will find some answers on the subject of official translation.
Official translators: Who are they?
An official translator is legally authorised to certify the accuracy of the translation of a document. In addition to the quality of the work, they also guarantee the accuracy of the translation of the legally relevant terms into the target language.
In the UK there is no specific certification required to become an official translator. According to the UK government, for a translation to be official, the translation company should confirm:
that it's a 'true and accurate translation of the original document'
the translation date
the full name and contact details of the translator or a representative of the translation company.
The translation company simply has to guarantee that they have translated to the best of their abilities, and that it is a true translation. In addition, legalisation by the notary can take place.
Alternatively, other countries such as France, Germany or Spain have rigorous regulations and exams for sworn translators, so it is not easy to become an official translator.
For which kind of translations do you need an official translator?
An official translator works primarily for public bodies that require the translation of a document. This is the case, for example, with courts that need a piece of evidence translated or with the registry office when a birth certificate needs to be translated. An official translator can also work for private clients or companies. The officially certified translation produced has the same legal value as the original.
For example, you can request the official translation of a driving licence as part of a conversion to an international driving licence or for another country. You can also have a notarial deed officially translated, as is often the case in a real-estate transaction with a foreign client.
Contracts can also be entrusted to an official translator to obtain a certified copy in the target foreign language. Other official documents such as marriage certificates, or criminal records must also be processed by an officially sworn translator.
Where can I find an official translator?
An easy way to find an official translator is through a translation agency that specialises in official translations. These translation agencies work with numerous professional translators who are certified in various languages.
Alphatrad has a department that specialises in official translations. All you have to do is upload your documents to https://www.alphatrad.com/online-quotation in order to receive a quote and a delivery date.
What about official translations abroad?
While travelling, filing documents from a distance or negotiating with a foreign company, it is sometimes helpful to find an official translator who is sworn in a foreign country. However, it is sometimes difficult to have a translation certified abroad if you cannot leave your country or don't speak the language. In this case, you should use a translation agency that has already established reliable partnerships with official translators based in other countries.
Official translators for exotic languages
Finding a translator or interpreter who is officially authorised and who offers French to English, Arabic to English, Russian to English, Polish to English, Chinese to English or Spanish to English translations is fairly easy. These languages are very common. Finding an official translator for less common languages is more difficult, for example Malay to English, Norwegian to English or Danish to English, This is also the case for African languages, for example. If you have a problem finding a suitable translator, you should turn to a professional translation agency that has a large number of suitable and reliable partners for official translations.
and receive an answer within 24-48 hours
Choose the service you require
Get a quote
Confirm and receive your order
FAQ on official translation services
It is sometimes okay to apply for a multilingual version (e.g. an international birth certificate) where the languages are on an equal footing. In all other cases, a certified translation must be made for official documents to be valid (birth certificate, driving licence, marriage certificate, etc.).
Every document processed by an official translator must contain their signature, a date and contact details. It must be identified by clearly stating the source and target language.
This is difficult to say in general terms without seeing the documents. The price of an official translation depends on several factors, including the language, the complexity and the length of the source text.