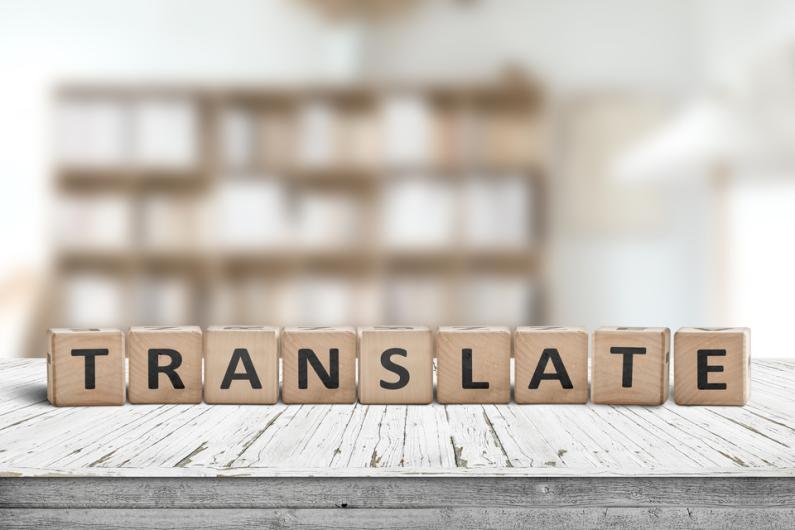 Linguistic Services
Human translation and machine translation differ considerably, and generate very distinctive results. Here we compare these two types of translation, to help you make the best choice for your needs.
Human and machine translation: what are they?
Any translation carried out by a computer, without human intervention, is an automatic translation. This type of translation has been increasing in popularity in recent years, and there are now a plethora of machine translation tools, both free and otherwise, including Google Translation.
There are different types of machine translation, which can be performed in different ways such as statistical machine translation, neural machine translation and rule-based machine translation.
Human translation is carried out by a human translator. A professional translator is fully conversant with the source and target languages and has dedicated translation know-how.
The translation process therefore differs considerably between human and machine translation.
Machine translation: advantages and disadvantages
Although machine translation has the advantage of being instantaneous and very inexpensive, and often free, it does have a number of disadvantages.
As machine translation is carried out by a machine, it is therefore limited. Indeed, it is very common for the translated text to contain inconsistencies, syntactical and grammatical errors, and misinterpretations. This is particularly the case with rare source and target languages.
In addition, machines translate literally and do not take into account factors such as the local culture, the type of text, and specific requirements
Machine translation is therefore not reliable if you need translation of content that is of strategic importance, as the resulting translations could seriously damage your company's image. Therefore, machine translation should not be used for documents that need to be sent to third parties. This type of translation should only be used for individual purposes such as understanding a text or  an email, etc.).
Human translation: advantages and disadvantages
If you use a human translator the translation will be of a higher quality, because a human translator is meticulous, creative, and experienced and will provide a smooth, high-quality final text, which flows naturally..
In addition, the professional translator works in their mother tongue, and therefore has a perfect command of all of the linguistic and cultural subtleties of the language. They are able to adapt cultural references and idiomatic elements to the audience concerned. Knowledge of the local culture is essential in translation.
You should use a professional to translate a website, marketing, and advertising content (taking the local culture into account is essential), but also to translate documents from the financial, medical or legal sectors in particular.
Indeed, these fields of expertise require specialist know-how and the consideration of a large number of elements (regulatory standards, terminologies, codes and customs, etc.). For these types of translation, it is essential to use a human translator who is a specialist in the sector concerned.
It must be noted that although human translation is more expensive than machine translation, and is not instantaneous; it is the safest option when you need to protect your reputation, and guarantee the quality of your multilingual content. For this it is essential that you use a competent professional translator with the right skills.