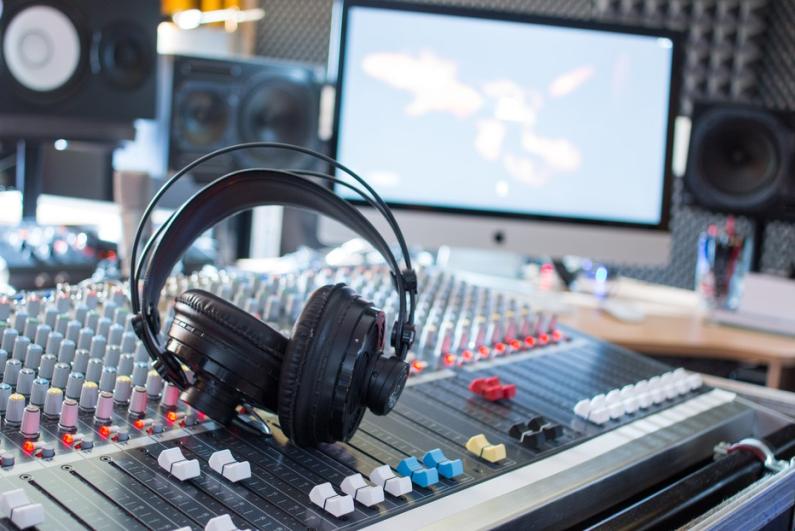 Professional Voice Over Services
Do you want to dub your audio or video content with a Romanian voice-over? We explain how to choose the right professional voice-over artist.
Voice-overs in Romanian: the essential qualities needed by the artist
For a professional high-quality Romanian voice-over, you must first ensure that the professional artist has a number of essential skills.
First of all, they must be highly adaptable. They must be able to change their voice, tone and emotion according to the type of audio content, the target audience and the client's instructions. This also requires very good listening skills and attention to detail.
Clear, natural, fluent and accent-free diction is also essential. To achieve this, you should use a professional artist who is a native Romanian speaker.
Why turn to a professional studio for a Romanian voice-over?
Regardless of the language and type of content that is being dubbed, it is important to achieve high-quality sound, without echoes, crackles or any other irregularities.
The safest way to do this is to use a service provider that will carry out the recording in a professional studio, equipped with the necessary material for high-quality sound (professional microphones and headphones, soundproof room with ideal acoustics, sound mixing equipment, etc.).
This way, the audio will be flawless, and can be used with confidence by your audience.
Factors to consider when choosing a Romanian voice-over
It is also important not to rush when choosing a Romanian voice-over and to take certain things into account.
Everyone's voice is different and will convey a specific message and emotion, so the voice-over will have to be adapted to the target audience, as well as to the type of media (corporate videos, advertisements, podcasts, audio guides, courses and training, audio books...).
For example, a warm, feminine voice might be ideal for dubbing a business message; a convincing, dynamic voice might be suitable for a promotional video; and a soft, soothing vocal range might be perfect for informative content such as a podcast, an audio guide, a GPS navigation system, an audio book, etc.
In addition, you should ensure that the voice and tone of voice are appropriate to your company's values and culture, to ensure consistency in your brand image.
At Optilingua, we help you choose a Romanian voice-over artist by providing sound extracts, produced by our professional artists who are native speakers of Romanian, on our website. This will allow you to choose the Romanian voice-over that best suits your needs.