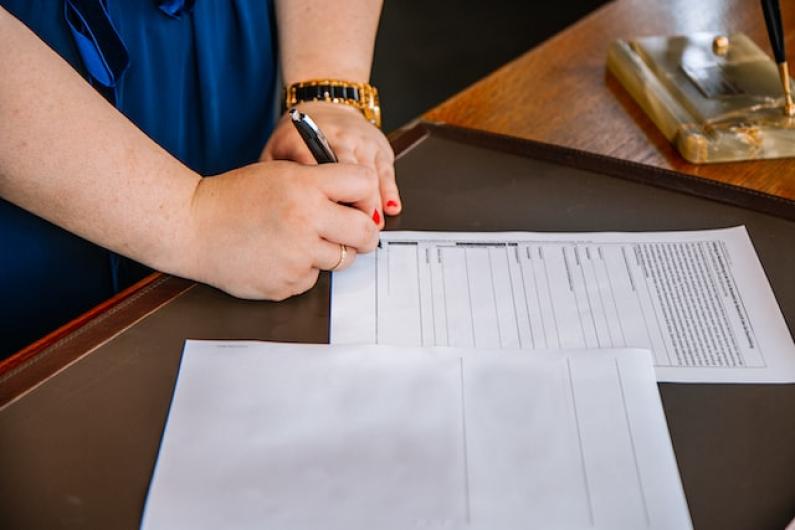 Translation of Economic and Financial Documents
In the age of globalisation, contract translation is essential for cross-border and multilingual partnerships. But how can a contract be translated in a reliable and qualitative manner? And what are the issues involved in translating this legally valuable document? Discover the answers to these questions in this article.
What is a contract?
A contract is an agreement, involving at least two parties, which aims to create, modify, and clarify obligations.
There are many forms of contracts, for all types of transactions. Here are some examples:
Sales contracts
Partnership contracts
Employment contracts
Contracts for the provision of services
Franchise agreements
Rental agreements
Distribution contracts
Marriage contracts
Provident fund contracts
Financial contracts
Car insurance contracts
Contracts for the transfer or sale of cars
Exclusivity contracts
Confidentiality agreements
Construction contracts
Why you should translate a contract?
A contract may need to be translated for a number of reasons including:
Signing a commercial contract with a supplier, associate, or partner, in the context of international development
Drawing up an employment contract for a foreign-speaking employee
Drafting an M&A, transfer, or buy-sell contract
Subcontracting to a foreign partner
Translating a marriage contract between two spouses of different nationalities.
Whatever the context, the translation of the contract ensures that the contractual clauses are properly understood by each of the parties. It is therefore a key stage, with many legal issues at stake.
What are the issues and challenges relating to the translation of contracts?
It should be noted that each contract is subject to specific standards. For example, a sales contract needs to mention the respective products or services, the price and the identity of the signatories. Other clauses may be mandatory depending on the type of contract concerned (responsibilities in the event of a dispute, terms of the transaction, etc.). To be valid, a legal contract must be the subject of a mutual consent of the parties involved, and should be confirmed by signatures.
However, in the event of omissions, errors, misunderstandings, inconsistencies or non-conformity, the contract may lose its legal value and will, de facto, be unusable. There is also a risk that a flawed translation will lead to disputes, litigation, claims for compensation, etc.
Another challenge in translating contracts is the complexity and technicality of the legal terminology specific to the document (commercial law, business law, civil law, etc.), which requires specific expertise. The translator must also ensure that the original meaning of the various clauses is retained, while carefully choosing the legal terms used to ensure that there is no room for misinterpretation.
Finally, a contract must follow particular formats, which vary according to the type of document and the country concerned. Indeed, from one country to another, the legal system and the codes for drafting contracts may vary. → Please note in the event of a dispute, it is the original document that should be used as a reference and not the translated contract. We recommend you add a clause regarding this point in the translated version of the contract.
How do I translate contracts successfully?
To successfully translate a contract, it is therefore essential to faithfully and accurately reproduce the elements of the source contract, in the same order.
Using a native speaker and specialist translator
Given the challenges involved in translating contracts, it is essential to use a professional, native-speaking translator who specialises in the translation of official and legal documents.
It is also important to choose a serious and reputable translation agency to ensure the quality, conformity, and confidentiality of the documents.
If the signatories wish to have the contract legally validated, they can call on the services of a sworn translator.
At Alphatrad, we provide you with the expertise of professional legal translators with legal know-how and a thorough knowledge of the rules that apply to the drafting and translation of contracts from one language to another. Our contract translators work with the utmost confidentiality, care, professionalism, and attention to detail.
We also offer sworn translations in more than 100 languages, and our translators can translate and certificate your contractual document for immediate use.
Use appropriate legal vocabulary
To successfully translate a contract, the translator must understand the specific legal vocabulary. Here are some translation examples of legal terms used in a contract:
| English |   | French |   | German |   | Spanish |
| --- | --- | --- | --- | --- | --- | --- |
| Contract |   | Contrat |   | Vertrag |   | Contrato |
| Agreement |   | Accord |   | Vereinbarung |   | Acuerdo |
| Clause |   | Clause |   | Klausel |   | Cláusula |
| Assignor |   | Cédant |   | Veräußerer; Zedent |   | Cedente |
| Identation |   | Alinéa |   | Absatz |   | Párrafo |
| Annex |   | Annexe |   | Anhang |   | Anexo |
| Condition precedent |   | Condition suspensive |   | Aufschiebende Bedingung |   | Condición suspensiva |
| Resolutive condition |   | Condition résolutoire |   | Auflösende Bedingung |   | Condición resolutoria |
| Issuance |   | Délivrance |   | Abschluss; Erstellung; Aufstellung |   | Expedición |
| Pledge |   | Nantissement |   | Verpfändung |   | Pignoración |
| Lease contract |   | Contrat de bail |   | Mietvertrag |   | Contrato de arrendamiento |
| Breach of contract |   | Rupture d'un contrat |   | Vertragsbruch |   | Ruptura de contrato |
and receive an answer within 24-48 hours
Choose the service you require
Get a quote
Confirm and receive your order
Our answers to your questions about contract translation
Using a professional translator, who specialises in legal translation, is the most reliable and secure way to translate a legal document such as a contract. In addition to their impeccable linguistic skills, these professionals have a perfect command of the specific idiosyncrasies of the translation of official documents, legal terminology, and international legal standards.
The contract should ideally be drawn up in the respective mother tongue of each signatory. If this is not possible, the contract should be written in English, the most widely used language in commercial relations. However, translating a contract into the parties' mother tongue is the safest way to avoid any risk of ambiguities, misunderstandings or misinterpretations that could have damaging consequences later on.
To officially translate a legal document, such as a contract, you should use a sworn translator. A sworn (certified) translation may be necessary for certain commercial and legal transactions, or even required by certain local authorities. In addition to the contract, legal documents such as criminal records, diplomas, birth certificates etc., can also be translated.