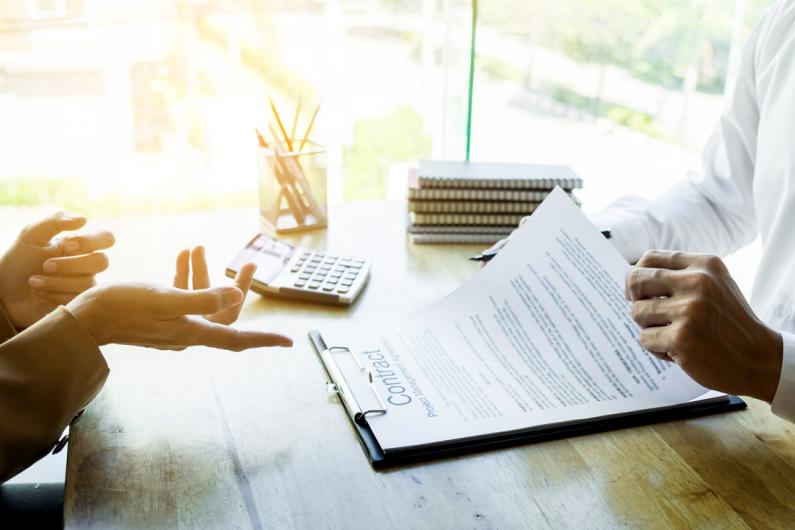 Specialized Business Translations
A commercial contract is essential to protect a company or individual in the event of possible litigation and to provide a framework and security for  business relationships. Where there are transactions between two parties speaking different languages, it may be necessary to translate the commercial contract into English. In this case, it is important that the translation is carried out in due form, in accordance with local legal standards.
What you need to know about the commercial contract 
In the business world, commercial relationships are governed by contractual documents, which help to secure trade and protect the parties in the event of disputes.
Commercial contracts must be drawn up according to the legal procedures in force in the country concerned, as soon as commercial activities are carried out.
For a commercial contract to have legal value, it must meet several standards. For example, the document must mention the purpose of the contract, the nature of the transaction, the agreed tariffs, the procedure to follow in the event of a dispute, etc. The content must be "lawful and certain", and the consent of the parties must be assured.
When and how to translate a contract into English?
A commercial contract is often carried out in an international context (import-export activity, international development, partnerships with multicultural contacts, etc.).
In these circumstances, there is a good chance that the different parties involved do not speak the same language. The easiest thing to do is to translate the commercial contract into English, the language of business.
Given the legal value of a commercial contract, the translation into English should be carried out with great care. Indeed, errors of meaning or ambiguities in a contract can have detrimental consequences, and the document may even be declared null and void.
To avoid this, it is imperative to use a translator who specialises in legal translation and is a native English speaker.
This professional, with a solid knowledge of law, will have a perfect command of all the terminology specific to this type of document.
Thanks to their expertise, they will be able to deliver a translation that is faithful to the original, and that conforms perfectly to the legal systems and cultural customs of the target country.
It is also important to use a native legal translator, i.e. one who is a native of the country where the document is to be translated. English varies greatly from country to country, and the translation should be carried out in the appropriate English variant for the recipients (for example, British English or American English).