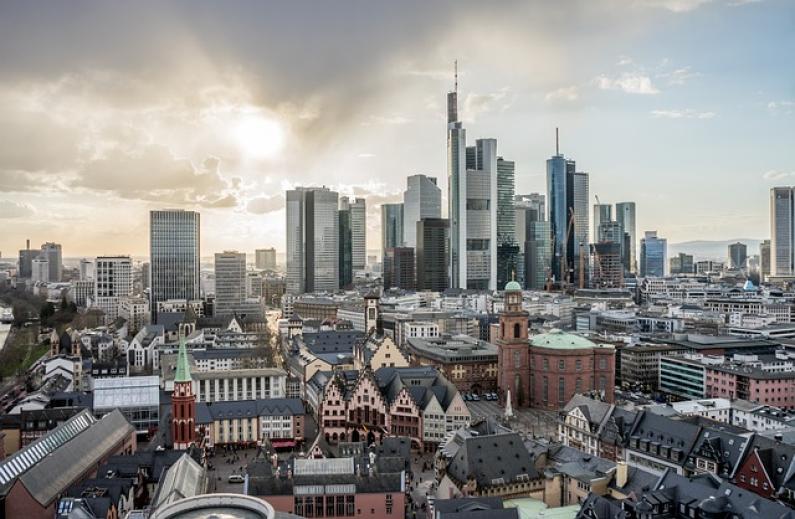 Business News
Germany has a thriving economy and a very dynamic market that attracts many foreign investors. How do you invest in Germany? Which sectors should you focus on? Is it easy to find financing? Here are our tips for successful investment in Germany.
Why invest in Germany?
Germany is the leading European power and the fourth largest economy in the world. It has a stable economy and a low unemployment rate (5.5% in September 2022 – Source: German Federal Statistical Office). In 2021, its GDP per capita was €42,918.
Germany also attracts many non-resident investors as they are not subject to any specific regulations or administrative controls. In addition, these investors benefit from simplified access to bank credit despite their status. These many advantages make Germany one of the best destinations for foreign investment.
Four tips for investing in Germany
Here are the main steps you should follow if you want to invest in Germany:
Find an investment project in Germany
Thanks to its economic dynamism in numerous growth sectors, Germany offers investment opportunities in a variety of fields: automotive, machine tools, food processing, real estate, etc.
Investing in CBD products in Germany
One of the most popular businesses in Germany is the sale of CBD-based products. On a European scale, this market represents a turnover of 475 million euros, or 32% of the world market. In Germany, CBD is sold over the counter (up to a maximum of 0.2% THC).
Despite this, investing in CBD in Germany remains a risky investment given the constant legislative changes that govern these products.
Investing in property in Germany
Buying a property in Germany is a very strategic investment for foreign investors. Foreign investors benefit from high rental demand in many attractive cities and favourable borrowing conditions. Furthermore, even as a non-resident, you will not be restricted by your status when you buy a property in Germany, which makes it much easier to buy a property.
Germany also offers a high rental yield, particularly in the capital, Berlin, which has a very dynamic and favourable property market. Berlin remains the most attractive city for rental investment, with a price per square metre of €5,388 (Source: First Citiz Berlin) and a rent of up to €3,000 in the city centre. In comparison, the average price per square metre for a flat in Paris is €11,723.
Another advantage of renting in Berlin is that the city does not charge any residential tax, and the price of property tax is very low, averaging €150 for a two-room flat in the capital (Source: l.loriz.io).
Knowing the local market
Before starting an investment abroad, you should thoroughly research the local market to find out the risks and difficulties associated with it. You should take the following into consideration:
The economic and political situation of the target country
Any administrative, legal, and fiscal issues (legislation related to the project, conditions of access to credit, tax rates...)
The growth sectors in the country
The most suitable city for your investment project
The target, its typology, its consumption habits, its average budget, its needs, and the premises and infrastructures available on-site to set up a project...
Finding funding
In Germany, bank loans are available to foreigners without any nationality or residence requirements and there is no need for investors to work in the country. As a foreign investor, you will be able to apply for financing from a German bank.
However, as a non-resident investor, you will only be able to apply for a mortgage in Germany for up to 70% of the purchase price (as opposed to 100% for a resident), provided of course that you present a solid case and you meet the necessary conditions for obtaining a mortgage (guarantees, stable income, contribution, etc.).
The importance of using professional advice
An investment project in Germany cannot be carried out without the support of professionals, whether that is a lawyer, a notary, an accountant, or a banker.
In addition, you will need to use the services of a translation agency capable of translating your administrative, legal, financial, and commercial documents into German (business plan, identity documents, financing documents, marketing materials, commercial contracts, etc.).
Translating your documents is essential when you are liaising with local banks, German partner companies, customers, suppliers etc. and to comply with the legal requirements of the administrative authorities.
Our translation agency Alphatrad offers a wide range of translation services, with highly qualified and experienced professionals, who specialise in the sector of activity concerned (real estate, retail, banking, agri-food...) and in the language pairing concerned (English-French, English-German, Spanish-English...).
and receive an answer within 24-48 hours
Choose the service you require
Get a quote
Confirm and receive your order
Our answers to your questions about investing in Germany
With 80% of tenants, Berlin offers one of the best property markets in Europe and is a prime destination for rental investment. After Berlin, cities such as Hamburg, Frankfurt, and Cologne also offer good property investment opportunities. However, these cities are less suitable than Berlin when you are looking to buy a property. The price per square metre is roughly the same, but the rental prospects are lower.
Buying a property in Germany is relatively easy for non-residents, as access to property loans is more or less the same as in many European countries, where there is no need to prove nationality, residence or employment. However, there can be a language barrier when you are dealing with real estate in Germany, which is why it is important to use a professional translator for your documents and transactions.
Located at the crossroads of Europe, the German capital is a green, dynamic, and culturally rich city. It has strong rental prospects and the price per square metre is affordable for investors, which guarantees a very good rental return and added value when selling. In Berlin, 8 out of 10 inhabitants are tenants, which makes the city a real Eldorado for property investors.