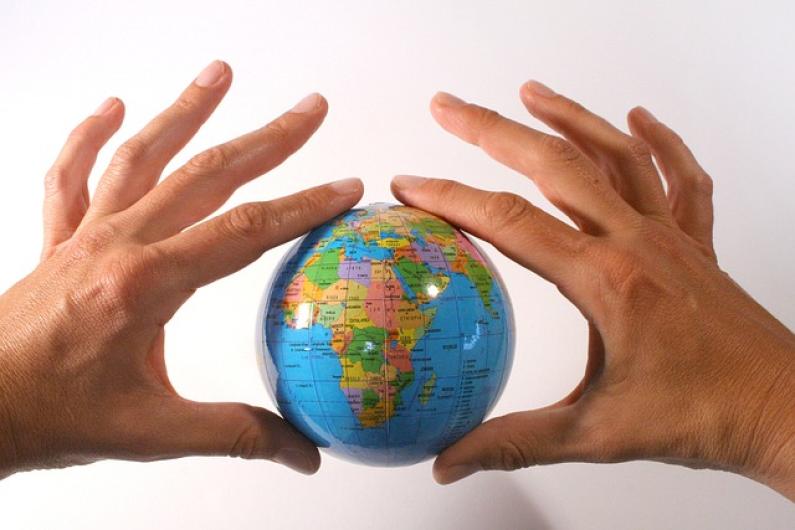 Business News
Are you interested in investing in Africa? Are you wondering about the opportunities in the African market and the sectors that are attractive to foreign investors? Africa is a rapidly developing economy, where entrepreneurial opportunities are legion. Discover our advice on how to make your investment successful on the African continent and the steps to follow.
Why should you invest in Africa?
The African continent could become the most profitable region in the world for foreign direct investment (FDI), with a rate of return of 14%, compared to a world average of 7.1% (Sources: ECA and ActuFinance).
This economically developing continent is rich in natural resources, has an emerging middle class and is benefiting from the rapid growth of digital technologies.
Which sectors should you consider for investment in Africa?
There are many investment opportunities in Africa: tourism, agro-industry, emerging technologies, and green energy etc. There are some sectors that are particularly promising, such as:
The renewable energy industry
According to the International Renewable Energy Agency (IRENA), the African continent could become an important pole for green energy, with the equivalent of 67% of the world's electricity produced in Africa by 2030. Hydroelectricity, photovoltaic panels, biomass, and wind farms are therefore promising sectors for investment in Africa.
The tourism industry
In general, the tourism industry in Africa is a safe investment, as despite the sometimes unstable geopolitical situation, many African countries have been able to promote the beauty of their landscapes and cultural heritage internationally. This is particularly true of Egypt, Mauritius, Tanzania, Morocco, and South Africa, which are among the most visited countries on the continent.
The real estate industry
According to the Organisation for Economic Co-operation and Development (OECD), Africa will experience the highest urban growth rate in the world, with nearly one billion additional city dwellers by 2050. This rapid urbanisation represents a major property investment opportunity for local and foreign entrepreneurs.
The emerging technology industry
The emerging technology sector is also a secure investment choice in Africa. Internet use is constantly increasing on the African continent, as is access to electricity and higher education. These criteria combine to make Africa a future market for emerging technologies.
In which countries should you invest in Africa?
African countries that you should consider investing in, include South Africa, Egypt, Tanzania, Mauritius or Morocco, which are particularly favourable for projects related to the tourism sector.
Rwanda, East African countries, and Kenya are among the best African countries to invest in technological and digital innovation, while the rapid urbanisation of Nigeria, Kenya and Morocco makes these countries valuable for real estate investment in Africa.
Nigeria has also experienced a meteoric rise of +18% of its GDP in 2022 (Source: Ecomnews Africa) thanks to the ICT sector (Information and communications technology).
How to prepare your investment in Africa?
Are you wondering how to prepare and secure your investment on the African continent? Here are a few steps to follow and information on essential levers for investing in Africa.
Find an investment project in Africa
Africa is a vast continent with countless entrepreneurial opportunities. You should target promising sectors in the region and determine your investment project accordingly. Whether it is tourism, agro-industry, emerging technologies, or green energy etc., your financial situation needs to be taken into account.
Studying the local market with a business plan
Any investor wishing to invest in the African market must first study the trends in the local market, whatever it may be (the consumer products market, the industrial market or the financial market etc.)
You need to undertake a market study and draw up a business plan to ensure the viability of the project and to secure the investment.
When you undertake market research for an investment in Africa you need to consider the following elements:
The competition, what they offer, and their market share
The target area of the products or services sold
Strengths and weaknesses of your proposed project
Opportunities and threats of your proposed project
A rigorous analysis of the project's environment: the politico-socio-economic situation of the target country; the legal framework of the activity; technological and environmental issues (sustainable development, urbanisation, and ecology etc.)
The business plan will vary according to the nature of the project and should include the following elements:
The investment programme
A results forecast
Financing possibilities (self-financing or loans etc.)
Cash flow forecast (over a year)
The balance sheet
The project's break-even point
Getting support to invest in Africa
In order to invest in Africa, you need to use the expertise of various professionals (notaries, lawyers, accountants, bankers, etc.)
Using a professional translator is essential to facilitate multilingual exchanges and transactions between the investor and the stakeholders (administrative bodies, business partners, customers, suppliers, etc.)
At Optilingua, we provide you with professional native and specialist translators (financial, legal, real estate, commercial, marketing, technical, etc.), who work in more than a hundred languages, from the most common to the rarest (English-Arabic; English-Afrikaans; English-Swahili, etc.)
We also offer certified translation services from sworn translators for all legal and statutory documents required for the realisation of your investment project in Africa including market studies, business plans, legal documents, sales contracts, and identity cards etc.
and receive an answer within 24-48 hours
Choose the service you require
Get a quote
Confirm and receive your order
Our answers to your questions about investing in Africa
Choosing which country to invest in within Africa depends primarily on the type of project:
Morocco is an ideal destination if you wish to invest in real estate or tourism
Kenya is a good country if you are interested in real estate projects or businesses related to technology and digital technology
South Africa is an ideal country for projects related to tourism, but also for real estate (rental, purchase-resale)
Nigeria is an Eldorado for real estate investments and is a leader in the ICT sector
There are many sectors in Africa that are particularly suitable for investment from abroad. This is particularly true of e-commerce, which is booming in Nigeria. The tourism sector and the real estate sector are also a sure bet in African countries such as Morocco, Egypt, Tunisia, and South Africa.
Among the most profitable investments in Africa, the renewable energy market is a market of the future, with growth of 18% in 2020 (Source: ActuFinance) and it promises to expand throughout the country in the coming years, whether for solar, wind or thermal energy.